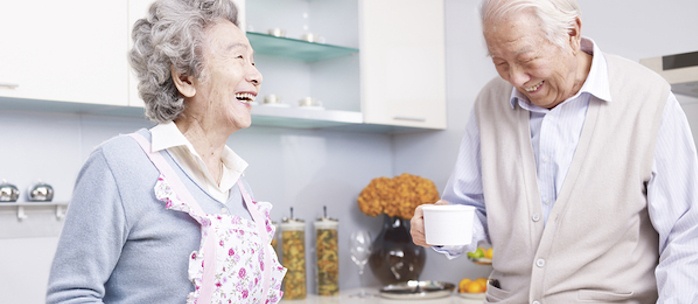 Senior safety is of utmost importance to a whopping 87 percent of adults aged 65 and over want to stay in their current homes and communities as they age, according to data from the AARP's Public Policy Institute. However, just because seniors have lived in their homes for decades doesn't mean their living environments are safe for them. In fact, many homes are full of unrealized hazards with the potential to compromise not only the health and wellness of aging loved ones but also their ability to continue to live on their own.
The good news? There are things family members and other caregivers can do to minimize risks and maximize safety at home. Read on for a roundup of five tips aimed at helping seniors stay safe in their homes.
1. Remove trip and fall hazards.
Hundreds of thousands of senior trips, falls, and spills send seniors to the emergency room every year. The simplest way to keep your aging loved one from ending up in this predicament? Fall-proof the living space.
Secure or remove rugs and buckling carpets
Clear all clutter off of the floors, including power cords.
Use non-slip mats in areas prone to wetness, such as entries, the kitchen and the bath
Make sure that all pathways are free of obstacles. Stair treads can be installed to add traction.
Don't forget about the outdoor environment. Sidewalks and driveways should be smooth and easy to navigate. Installing a railing can make outdoor stairs easier and safer for seniors to maneuver. Need more information on fall prevention - mmLearn.org offers videos on fall prevention and using assistive devices.
2. Shed some light.
As we get older, our vision diminishes. Aging eyes can turn once-safe living spaces into danger zones for seniors. Make sure your aging loved one's home has adequate lighting in all rooms, as well as nightlights in bathrooms, stairwells, and hallways.
Technology makes enhancing lighting for safety even easier, including everything from touch lamps to battery-powered motion sensor-lights to wireless LED stair lights.
One simple way to get a better idea of which areas aren't equipped with ample lighting? Ask your aging loved one where an extra light would be useful.
3. Tackle trouble areas.
Kitchens and bathrooms can be danger zones for seniors. For the kitchens,
Keep dishes in the most accessible cabinets.
Installing pull-out drawers and trays.
Lower some countertops to allow seniors to sit while preparing food.
For forgetful and/or hard-of-hearing seniors cooking tasks which were once simple can become catastrophic. Two potential options? Temperature-controlled cookware and automatic turnoff stoves and ovens. In more extreme cases, skipping the stove completely may be the safest fire prevention strategy. In this case, the microwave emerges as an important tool for seniors living alone.
In the bathroom, meanwhile, features like toilet seat risers, shower seats, hand-held adjustable shower heads, and, hand rails and grab bars can improve accessibility and safety alike.
4. Invest in medical alert technology.
Medical alert devices are much different today than they were 30, 15 or even five years ago. From GPS capabilities to fall-detection technology, many of today's models are designed to automatically respond in the event of a fall or other emergency situation -- without so much as the push of a button. Keep in mind that pricing details and contract obligations vary from model to model and company to company, so be sure to do your due diligence before making a decision.
Responsible for an aging loved one who resists the idea of a personal emergency response device? Rehabilitation Manager Barbara Coleman told Bankrate,
"Many of the aging population do not feel like they are ready for that type of system. If you want to discuss the option with your parent, consider shifting the emphasis to yourself. You might say, 'It will make me feel better knowing you have this.'"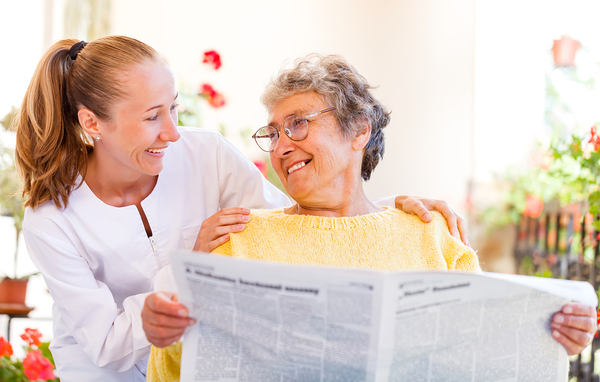 5. Bring in the experts.
Not sure where to begin when it comes to what your aging loved one needs? "The AARP Home Fit Guide" is a useful resource. Or, contact an occupational therapist (OT) for a customized in-home assessment. (Medicare will cover this service with a doctor's prescription.) OTs can also offer insights into adaptive devices designed to improve both independence and quality of life.
One last thing to keep in mind? The most effective, comprehensive, safety-proofing efforts take a "big picture" approach. "It's really not about the grab bars and stair rails," independent living home contractor Stephen Hage told The Baltimore Sun. "What the family needs is some way of continuing on the best they can with their life."
If you're looking for a comprehensive resource for family caregivers, check out our
online Family Caregiver Guide
.
mmLearn.org offers a large library of free videos for caregivers of older adults, covering topics pertaining to senior care. Whether you are a healthcare professional or a family caregiver, if you are caring for an older adult we know that you will find mmLearn.org an essential learning and guidance tool for all of your caregiver training needs." Access our database of free online videos today for more useful content for caregivers, on everything from living independently to communicating with someone who has Alzheimer's Disease.