In his Ode on a Distant Prospect of Eton Cottage, Thomas Gray coined the phrase "Ignorance is bliss." Thomas Gray did not lead the life of a caregiver. As a caregiver, the job does not end once at home. For a caregiver, concern continues well after leaving and can cause increased stress levels. These increased stress levels can actually affect health and wellbeing even when away from work. Medical Alert Devices can eliminate the unknown for caregivers and family members. Knowing the wearer is safe at home relieves caregiver and family member stress and also improves the quality of life and safety for the elderly.
Caregiver Stress and Senior Safety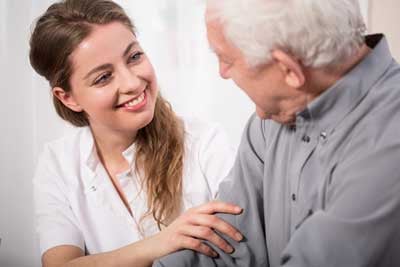 Medical Alert Devices can help increase quality of
care for the wearer and quality of life for a caregiver.
mmLearn.org was created to improve the quality of elder care by providing free caregiver training online, but in doing so, they have also made it their mission to improve the quality of life for the caregiver as well.
According to the Office on Women's Health, a section of the U.S. Department of Health and Human Services, caregiver stress can cause depression or anxiety as well as a weakened immune system in caregivers. This stress decreases the quality of life for the caregiver, but also decreases the quality of care for a patient. A caregiver cannot perform at her best when faced with so many adverse effects of her own.
When a caregiver goes home, peace of mind is not easily achieved. Whether caring for a loved one or for a patient, caregivers build special relationships with the people they provide care for. It is only natural that stress from work would carry over to home, but there are ways to manage stress levels and have a healthier, and happier, quality of life as well.
One way to provide peace of mind is a Medical Alert Device. Medical Alert Devices notify authorities, family members, and the caregiver in the event of an emergency. Not only do they improve the safety of the user, but also, they decrease stress levels for family members and caregivers who may be worrying about the wellbeing of their family member or patient while away.
mmLearn.org has several videos on stress management for caregivers. In these, Beth Goethe, Ph.D, and Martha E. Leatherman, Ph.D, provide tips and tricks to manage stress. While these videos provide short-term stress relief, to truly increase peace of mind and take the unknown out of the equation, a Medical Alert Device can provide increased safety for the wearers and ongoing relief from worries for family members and caregivers.
Wearer Safety and Well Being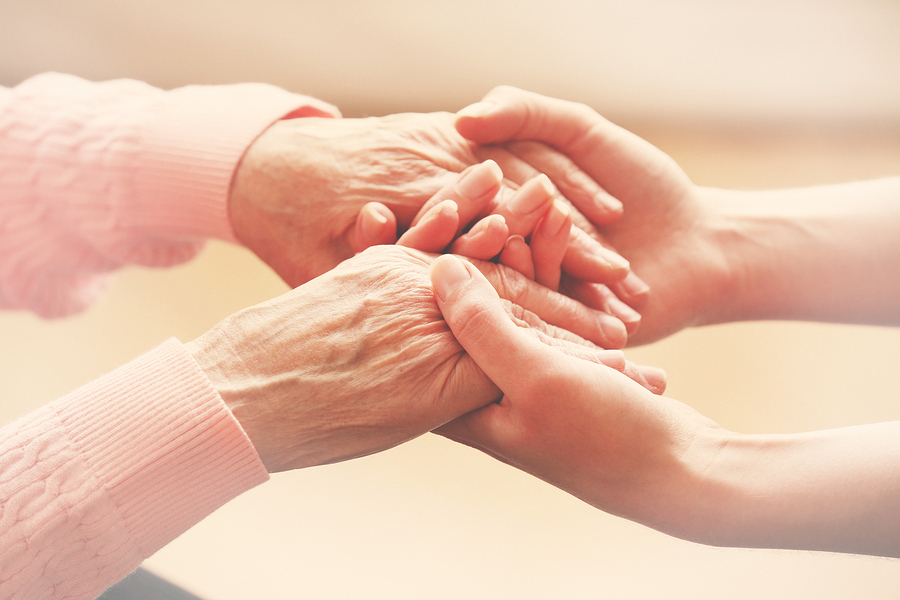 Medical Alert Devices are designed to improve the wearer's safety and wellbeing.
The fear of a patient falling is not unfounded. According to the Center for Disease Control and Prevention, one in three people over the age of sixty-five will fall each year. These falls can lead to serious injury and an increased chance of another accident.
mmLearn.org has a series of videos just on fall prevention, but in the case that preparation is not enough, a Medical Alert Device can be the difference between a fall victim being found quickly and receiving the help needed or waiting for hours, and unfortunately in some cases, days.
In many instances, individuals who fall and are not discovered quickly suffer long-lasting injuries and or complications. Medical Alert Devices ensure that the wearer is found quickly after an accident, limiting damage related to a "delayed discovery." In their own article on Medical Alert Devices, the AARP discusses the detrimental nature of delayed discovery cases.
By providing an individual with a Medical Alert Device, the caregiver increases safety and wellbeing, ensuring that if something happens, the authorities, family, and caregiver will be alerted and the safety of the wearer can be assured. Medical Alert Sytems are popular and there are many to choose from Reviews.com recently conducted an unbiased research which may help you to determine which one may be best for you and your aging loved one.
Next Steps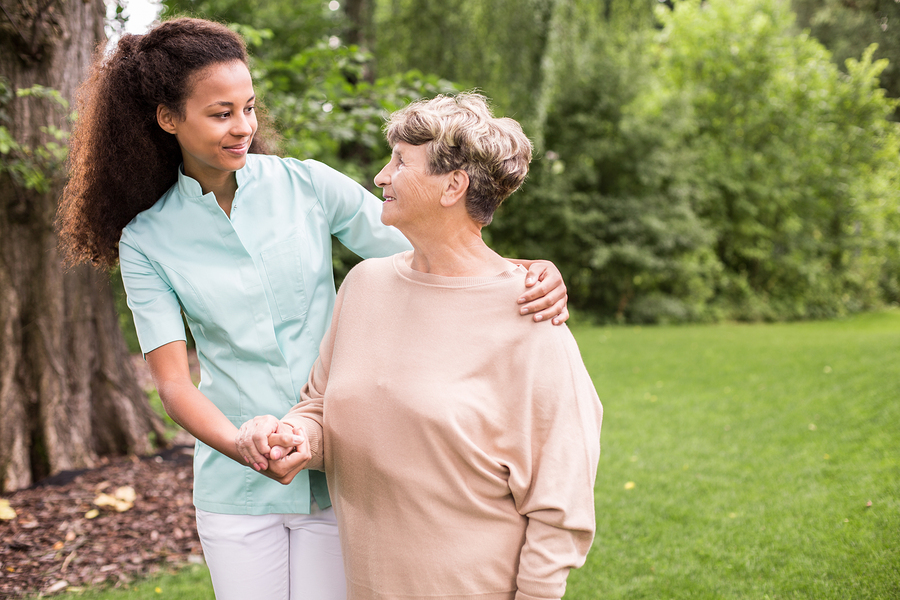 By working with patients and families, caregivers can help ensure senior safety by finding the right Medical Alert Device.
Find the Medical Alert Device that fits. The Senior List has a list of topics to consider before purchasing a device to ensure that the perfect match is made.
For more information and helpful videos mmlearn.org offers a large library of free videos for caregivers of older adults, covering topics pertaining to senior care. Whether you are a healthcare professional or a family caregiver, if you are caring for an older adult we know that you will find mmlearn.org an essential learning and guidance tool for all of your caregiver training needs. Access our free online caregiver videos.
If you're looking for a comprehensive resource for family caregivers, check out our
online Family Caregiver Guide
.