Most people hear the word "vaccines" and immediately think of children. It's true, childhood immunizations are a critical public health measure. However, many people fail to realize the equal importance of vaccines for seniors, as well.
There's no better time to shine the light on the many benefits of senior immunizations or vaccinations than as we approach the upcoming flu season. Let's take a closer look at why vaccines are so important for maintaining the best quality of life for seniors, along with tips for caregivers aimed at helping them make sure aging loved ones are on schedule.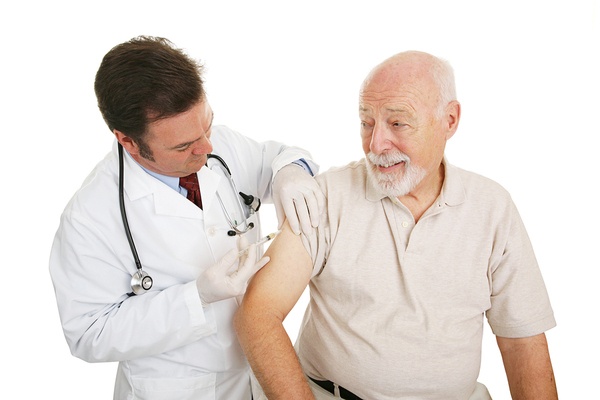 Minor discomfort in exchange for major benefits.
Why Vaccines Matter for Seniors
Did you know that childhood vaccines can gradually wear off? Not only that, but the progression of age, along with other factors ranging from health conditions to lifestyle, can also impact whether or not you are at risk of contracting a vaccine-preventable disease.
Two of the most common vaccine-preventable diseases among seniors? Shingles and influenza. The former impacts more than one million people a year -- roughly half of whom are over the age of 60. More than 60 percent of flu-related hospitalizations, meanwhile, occur in people over the age of 65. Getting the seasonal flu vaccine and zoster (shingles) vaccine can reduce the risk and help keep seniors in optimal health.
But flu and shingles are just the first of many vaccine-preventable diseases to which seniors are increasingly vulnerable due to weakening immune systems. Other common ailments among seniors include tetanus, diphtheria and pertussis (for which the Td or Tdap vaccine is administered), as well as pneumococcal disease (pneumonia).
Other vaccines, which may or may not be recommended depending on your risk factors, include hepatitis A, meningitis, hepatitis B, Hib, and MMR.
Senior Vaccine Tips for Caregivers
Keeping track of your aging loved one's healthcare status can be overwhelming when you're trying to juggle everything from medication schedules to doctor visits. Factor in immunizations, and the management process becomes even more unwieldy.
Luckily, there are some resources aimed at helping you keep up with vaccination schedules. Just answer a few questions about your age, health status, location and other factors, and receive personalized immunization recommendations through the Centers for Disease Control and Prevention's handy Adult Immunization Vaccine Finder. Or, simply click here to review the schedule.
Lastly, your aging loved one's healthcare team can play a vital role in ensuring that all vaccines are up-to-date. If you're not sure whether your aging loved one is due for a vaccination, be sure to ask.
One other thing to keep in mind. If your loved one has plans to travel any time soon, different vaccines may be needed. be sure to check with his/her physician. Additionally, the U.S. Department of Health and Human Services offers an immunization crib sheet for travelers.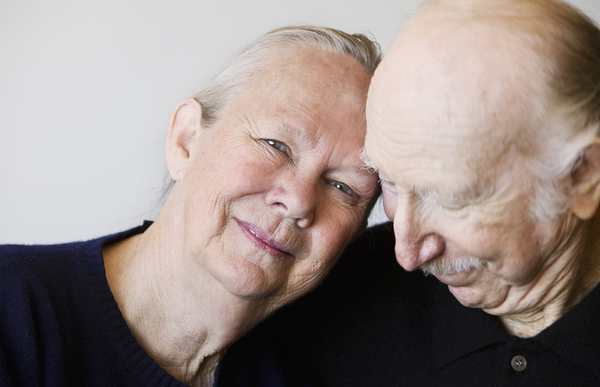 Stay healthy and happy by staying up-to-date on vaccines.
And remember: Just because you or your aging loved one was vaccinated in childhood doesn't mean you're still protected today. By accepting that immunizations are a lifelong priority, you can help safeguard the health of seniors in your life.
If you're looking for a comprehensive resource for family caregivers, check out our
online Family Caregiver Guide
.
mmLearn.org offers a large library of free videos for caregivers of older adults, covering topics pertaining to senior care. Whether you are a healthcare professional or a family caregiver, if you are caring for an older adult we know that you will find mmLearn.org an essential learning and guidance tool for all of your caregiver training needs. For more helpful information on vaccines and other related topics, access our free database of videos offering online training for caregiver videos today.