More than half of seniors suffer from incontinence, according to a recent report from the CDC. Caring for someone with incontinence issues can be particularly challenging -- both physically and emotionally. Let's count down six caregiver tips aimed at minimizing stress for both caregivers and care recipients when it comes to incontinence care.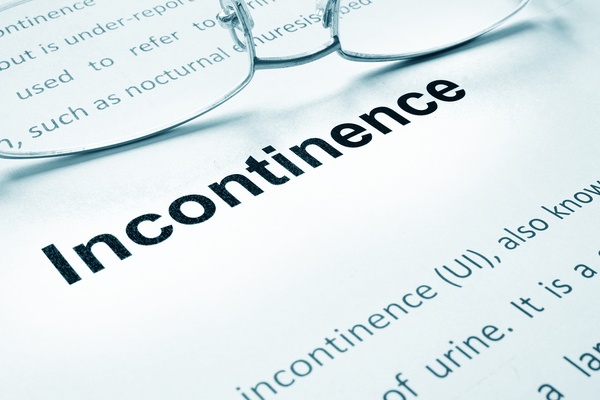 1. Be Proactive and Prepared
The old adage insists that "an ounce of prevention is worth a pound of cure." This is no more true than when it comes to incontinence care. Caregivers can take several steps to be prepared for instances of unexpected leakage.
For starters, always keep a small, supply-filled bag on hand containing incontinence pads or briefs, wipes, a change of clothing, and a sealable plastic bag for soiled products.
Others
techniques for minimizing the stresses of caring for someone
who is incontinent? Choosing easy-on, easy-off clothing for quick changes and cleanups when necessary. Immediately cleaning with soap and water or a wipe is also a particularly effective odor-minimizing method.
2. Dwell on the Details
Incontinence -- and its effects -- can be impacted by everything from weather to diet. For example, certain foods, such as those containing caffeine, spicy foods, chocolate, and even fruit, can lead to increased incidences of incontinence. Limiting these foods, on the other hand, may improve incontinence.
Seasonal changes can also add to the discomfort caused by moisture against the skin. Seeking out products with stay-dry linings can help reduce irritation, chafing, and rashes in hot weather while using extra-thick, absorbent padding and warm blankets can eliminate the chill caused by cold air blowing on damp skin.
3. Adjust Your Attitude
Loss of control of bodily functions is extremely stressful and embarrassing. Adopting a straightforward perspective on the matter can ease tension and make the situation more comfortable for you both.
Patience and tact are also paramount. No one wants to deal with incontinence, but it's an unfortunate fact of life for many people -- accepting it for what it is can help you get past the embarrassment and cope in the most natural way.
4. Check in With a Doctor
While incontinence is common among seniors, it's not necessarily considered an inevitable part of aging. Additionally, the causes are often multi-factored and can pertain to everything from gynecological and neurological to psychological and environmental factors.
If you notice that your aging loved one is exhibiting new symptoms of bladder or bowel incontinence, check in with his/her physician to find out if the cause is treatable. In many cases, treating incontinence is a matter of treating an underlying condition.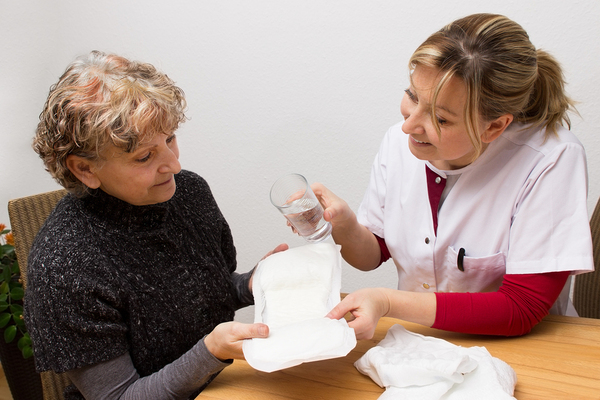 5. Maintain a Dialogue
Talking about incontinence is not easy. However, avoiding talking about it makes the situation even more difficult. For example, if your aging loved one is resisting using protective underwear or pads, explaining the impact of the issue on your ability to provide good care can lead to acceptance.
6. Get Help If You Need It

For some family caregivers, providing continence care is outside the scope of their emotional capabilities. In other cases, the task can be physically overwhelming. Rather than putting your own emotional or physical health at risk -- either of which can ultimately detrimentally impact your ability to provide the best care -- enlisting help can be necessary.
This can mean anything from bringing in another member of the care team -- such as a physical therapist or occupational therapist who can teach you best practices for safe changes -- to placement in a senior living facility.

One last thing to keep in mind? Many seniors dealing with incontinence become socially isolated. The more caregivers aim to help them overcome the challenges of incontinence, the better they'll feel about continuing with their normal activities and remaining engaged with the world around them rather than withdrawing from it.
Additional Information:
Pelvic Organ Prolapse and Urinary Incontinence in Women
Overactive Bladder and Incontinence in the Elderly
Treatments for Stress Urinary Incontinence in Men
The Fundamentals of Peri-Care
If you're looking for a comprehensive resource for family caregivers, check out our
online Family Caregiver Guide
.
mmLearn.org offers a large library of free videos for caregivers of older adults, covering topics pertaining to senior care. Whether you are a healthcare professional or a family caregiver, if you are caring for an older adult we know that you will find mmLearn.org an essential learning and guidance tool for all of your caregiver training needs. For additional useful training resources for caregivers, access our database of free online caregiver videos today.