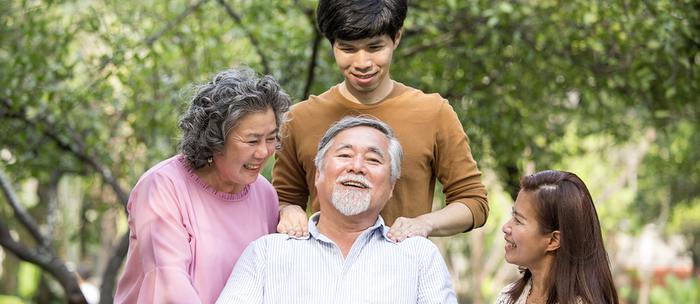 In a perfect world, all family members would get along when making care decisions for aging loved ones. In the world we live in, however, familial strife is extremely common. While managing conflicts can be challenging, it's vital to build consensus—both to ensure that each senior's wants and needs are met as well as to reduce caregiver stress. The good news? There are some things you can to do help things go as smoothly as possible, including the following six strategies:
1. Include every member of the caregiving team.
Some family members may be involved in day-to-day care. Others may be less directly involved due to factors ranging from other commitments to geographical distance. In order to understand varying perspectives and keep everyone in the loop, include all members of the caregiving team. This can include everyone from family members and close friends to paid caregivers.
Of course, certain discussions—such as those involving family finances—are best kept to immediate players. But conversations about care coordination should involve everyone.
If you're employed while caregiving, you're not alone. Watch this video to learn more about keeping your job...and sanity.
2. Use technology to stay connected.
In our increasingly borderless world, families are spread far and wide. Just because you can't all be in a physical room together doesn't mean some people will be unable to participate. Using the latest video chat and conference calling technology, such as Skype and Google Hangouts, can ensure everyone is on the same page—if not in the same room.
3. Know your loved one's wants, needs and goals.
For some seniors, being involved in meetings pertaining to their care can be empowering. For others, it can have a demoralizing effect in which they end up feeling like a burden. The takeaway? Whether or not to involve your aging loved one depends on the unique situation.
Regardless of whether or not seniors are involved in caregiver meetings, however, it's essential to understand their wants, needs and goals. The more you understand these inputs, the more everyone can keep them at the forefront during caregiver meetings. And while it won't always be possible to honor them, they can be a natural guide to the process.
4. Have an agenda.
The same basic rules that apply to business meetings apply to caregiver meetings. At the top of the list? Have an agenda and share it ahead of time. This will help keep the meeting on track and moving forward while also allowing all participants time to prepare. Lastly, agendas prevent ambushes, which can quickly quash goodwill.
5. Welcome ALL feelings.
Many caregiving conflicts arise from lack of understanding pertaining to differences in perspective.
Says the Family Caregiver Alliance, "A successful family meeting gives everyone a chance to be heard. All feelings are appropriate and need to be expressed and acknowledged. People will be more willing to talk about their feelings regarding the situation if they feel safe. For example, the brother who is never present may reveal that he is unable to stand seeing someone sick, and the sister who is doing all the work may not realize how she pushes others away when they offer to help. Another sibling may be having marital problems that he or she has not yet shared with the family, and yet another sibling might be worried about losing a job. Each person needs to balance his/her own fears, concern, love, and desire to help with available time, strengths, weaknesses, and hopes."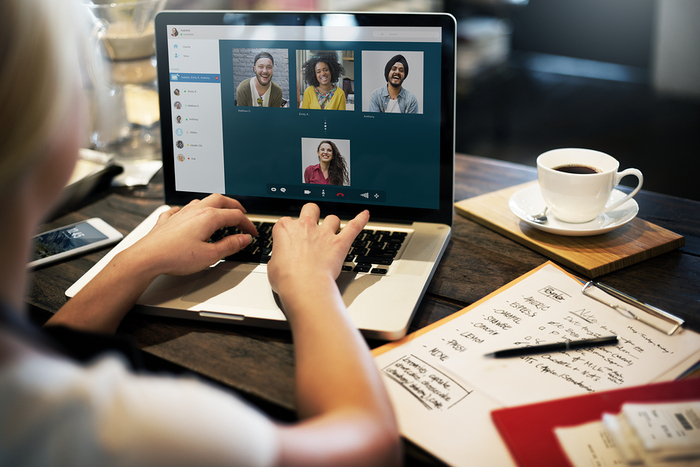 6. Seek help, if necessary.
Despite your best efforts, caregiving relationships may remain strained. Consider enlisting the help of an outside facilitatory if you're not making headway. Elder mediators, social workers, psychotherapists, and clergy members can all play an invaluable role in working through difficult topics toward resolution. Not sure how to find outside help? Check in with local caregiver organizations.
One last thing to keep in mind? Consensus building is a process, and things won't change overnight. Regular meetings may not produce results that please everyone, but they do lay the groundwork for eventual productive resolutions.
mmLearn.org offers a large library of free videos for caregivers of older adults, covering topics pertaining to senior care. Whether you are a healthcare professional or a family caregiver, if you are caring for an older adult we know that you will find mmLearn.org an essential learning and guidance tool for all of your caregiver training needs. For more free caregiver training resources, check out our free online caregiver video library today.