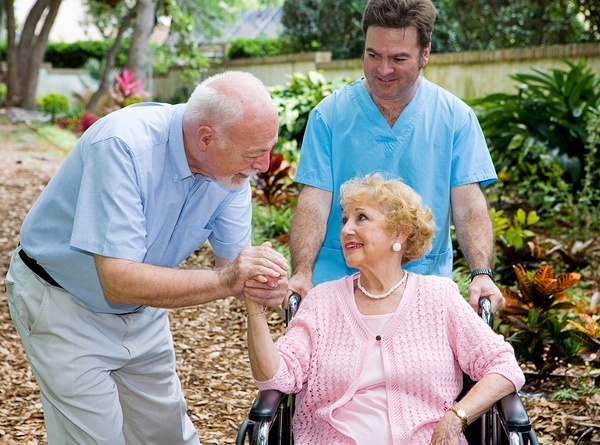 The vast majority of seniors want to "age in place." Unfortunately, this is neither a safe nor feasible prospect for many older adults. Factor in the rapidly aging population and the reality is that more people are facing the prospect of making the move to a long term care facility. How can caregivers help facilitate this change -- whether ready or reluctant? Read on for six tips aimed at helping seniors make a smooth transition to life in a nursing home.

1. Find the right community.

All nursing homes are not created equal. Finding the right one is a huge factor in helping aging loved ones adjust. Do your research, visit prospective facilities, and talk to staff and administrators about everything from what residents are allowed to bring with them to the types of meals offered and how they're served.

If a facility feels warm and welcoming to you, it will likely feel the same way to your aging loved one. Conversely, if a particular nursing home feels cold and sterile to you, it's unlikely to be a positive environment for your aging loved one.

2. Give them a voice.

The information acquired during due diligence not only helps you make the most educated decision but can also be used to help aged loved ones feel more engaged in the process. Knowledge is engaging and empowering: Seniors who are given a say feel like they are participating as opposed to powerless.

3. Be present.

One of the biggest fears older adults experience when contemplating a move to a nursing home is becoming isolated from the people they love. Frequent visits from the onset is a simple way to alleviate these concerns. While some very rare cases may require you to temporarily stop visit, policies forbidding contact should set off red flags.

Keep in mind that regular visits aren't just for the benefit of residents. They also allow caregivers to monitor their loved one's care and progress.

4. Encourage involvement.

While jumping right into a new community can be intimidating, there's no better way to help aging loved ones feel like themselves again than by encouraging them to get involved. From taking meals in the dining hall to participating in group activities, seniors are most likely to feel like themselves again when they become engaged with the new world around them. Meanwhile, the longer seniors go without becoming involved, the harder it may become for them to do so.

One simple way to help seniors overcome hesitations about getting involved? Accompany them on these initial outings.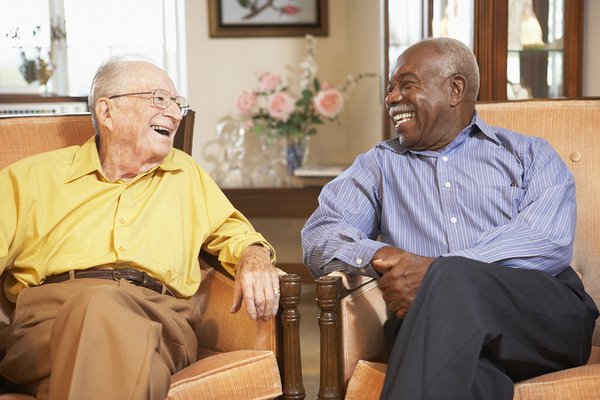 5. Schedule outside socialization.

While making new friends is certainly a huge part of any smooth transition, so is maintaining old contacts. Make sure your aging loved one has plenty of visits to and from relatives and old friends.

If possible, have a family meeting to come up with a schedule aimed at supporting steady reliable contact. This can help mitigate natural feelings of loss and grief which may accompany the move from a long-time home into nursing care. It also ensures that all members of the caregiving team are on the same page.

6. Make it feel like home.

Home may be where the heart is, but material objects offer comfort while the heart catches up. Bringing along cherished family photos, a favorite blanket, and other decor items can help create a pleasant, familiar and "homey" atmosphere for seniors who might feel out of place without them.

One last thing to keep in mind? While your aging loved one's living situation may change, your relationship shouldn't. Caregivers can and should remain active participants in senior's lives after the move to a nursing home, and advocates for them, as well.
If you're looking for a comprehensive resource for family caregivers, check out our
online Family Caregiver Guide
.
mmLearn.org offers a large library of free videos for caregivers of older adults, covering topics pertaining to senior care, including how to help seniors embrace new beginnings when moving to a nursing home. Whether you are a healthcare professional or a family caregiver, if you are caring for an older adult we know that you will find mmLearn.org an essential learning and guidance tool for all of your caregiver training needs. Access our database of free caregiver training videos today for more useful content for caregivers.