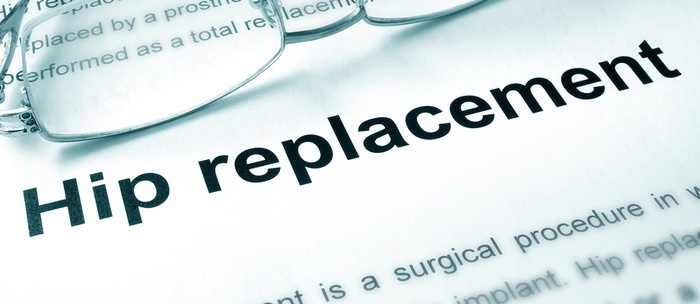 The Mayo Clinic's Dr. Mark Pagnano recently declared hip replacement surgery to be "one of the most dramatic and cost-effective ways to improve the quality of life for patients." Given the many benefits of this procedure, it's hardly a surprise that more and more people are undergoing hip replacements. However, while hip replacement surgery can certainly help people live better, the procedure and recovery can be significant.
Here's a closer look at the procedure, along with at the vital role caregivers take following hip replacement surgery.
About Hip Replacement Surgery
"During hip replacement, a surgeon removes the damaged sections of your hip joint and replaces them with parts usually constructed of metal, ceramic, and very hard plastic. This artificial joint (prosthesis) helps reduce pain and improve function," explains the Mayo Clinic.
Osteoarthritis, rheumatoid arthritis, and osteonecrosis are common medical conditions which lead to hip replacement surgery. Signs and symptoms that a hip replacement may be necessary include persistent hip pain despite medication; difficulty walking even with assistance; interference with sleep; difficulty rising from a seated position; and difficulty going up and down stairs.
Total hip replacement surgery can take anywhere from 45 minutes to two hours. After the surgery, your aging loved one's care team will recommend certain activities to facilitate recovery. These include moving the hip as soon as possible and working with a physical therapist. Following these recommendations can lay the groundwork for a successful recovery.
Preparation Matters
The more caregivers understand about impending hip replacement surgery for aging loved ones, the better they'll be able to facilitate an optimal recovery and rehabilitation plan. Talking with the healthcare team is the best place to start. Zimmer Biomet suggests asking a series of questions prior to hip surgery. If the doctor is unavailable, check in with the nurse, who are often the best patient advocates. (Speaking of patient advocacy, watch this video for healthcare communication tips and techniques.)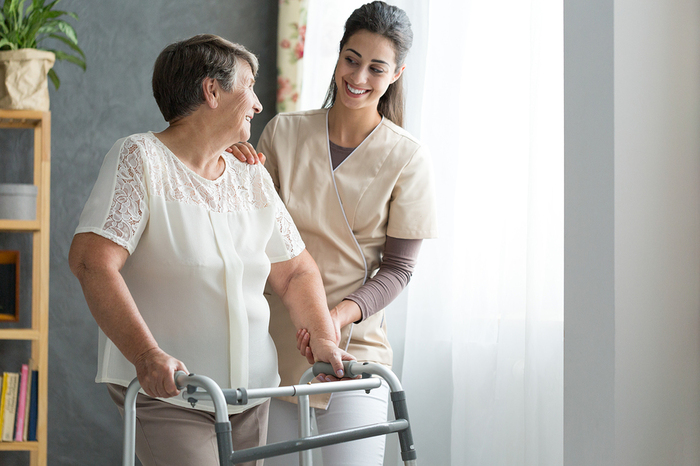 Knowing what to expect before the surgery can also help you be properly prepared for what comes next. Considerations include wound care, pain and medication management, and body changes, such as changes to sleep and appetite. Tasks may include filling prescriptions in advance; getting a special toilet seat, bathtub bench, and any other recommended special equipment; and fall-proofing/preparing the house for recovery.
The Self-Care Imperative
Caring for someone who has had a hip replacement can be overwhelming for already burdened caregivers. Because of this, self-care is especially important at this time. From eating right, exercising, and getting enough sleep to attending to your own social and emotional needs by spending time with friends and maintaining outside interests, the more caregivers prioritize self-care, the more fortified they'll be in their efforts to care for someone else.
Additionally, enlisting outside help -- in the form of anything from a fellow family caregiver to in-home care -- can be a valuable investment.
While learning that your aging loved one needs hip replacement surgery can be alarming, education and preparation can help caregivers cope with these challenges while providing the best quality of care possible. And there's more good news, too. As the procedure has evolved, the average hospital stay for a total hip replacement has dropped. "Recovery is dramatically easier for patients, the durability of hip replacements has improved, and the baby boomer generation is less willing to accept the limitations that accompany arthritis," concludes Pagnano.
mmLearn.org offers a large library of free videos for caregivers of older adults, covering topics pertaining to senior care. Whether you are a healthcare professional or a family caregiver, if you are caring for an older adult we know that you will find mmLearn.org an essential learning and guidance tool for all of your caregiver training needs. Access our free online caregiver video library for more caregiver support.