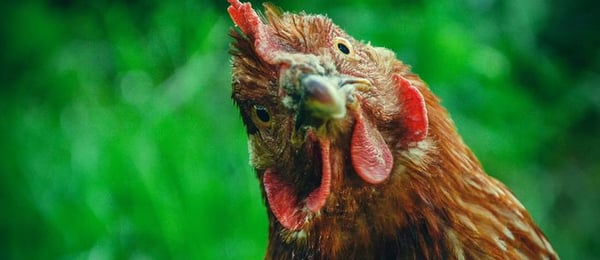 We've long known the health and wellness benefits of pet ownership for the elderly. However, recent reports have highlighted benefits of animal companionship beyond that of cats and dogs. The latest animal to take center stage when it comes to supporting senior health? Chickens. Here's a closer look at the "chicken therapy' trend, along with why experts are calling chickens and seniors a "match made in heaven."
Poultry Power
After observing a nursing home patient pining for the hens of his youth, a UK charity aimed at providing more creative outlets to seniors decided to bring in some feathered friends. Jos Forester-Melville of Equal Arts told Mother Nature Network of the endeavor, "We thought about it for a bit and decided to get the care home some hens of their own to see how it worked out...It was a great success, and the service users and staff liked them a lot. And more importantly, the man became calm, rested and more settled." And so began HenPower—a project tackling the issue of older men and isolation through the incorporation of hens and hen-based activities.
Research backs up Equal Arts's experience. Take a study from the University of Northumbria which determined that every male participant in HenPower reported reduced loneliness and enhanced wellbeing. Not only that but violent incidents, as well as the use of antipsychotic drugs, also decreased suggesting that chickens may also have a positive effect on Alzheimer's patients.
The Chicken Connection
All of which begs the question: Why are chickens such a good fit for seniors? Terry Golson, who uses hens for animal therapy at a nursing home in Massachusetts told SeniorLiving.net, "There's something special about domestic farm animals. They're productive and industrious, and have evolved and been bred to live closely with humans, so they interact and pay attention to the people in their midst."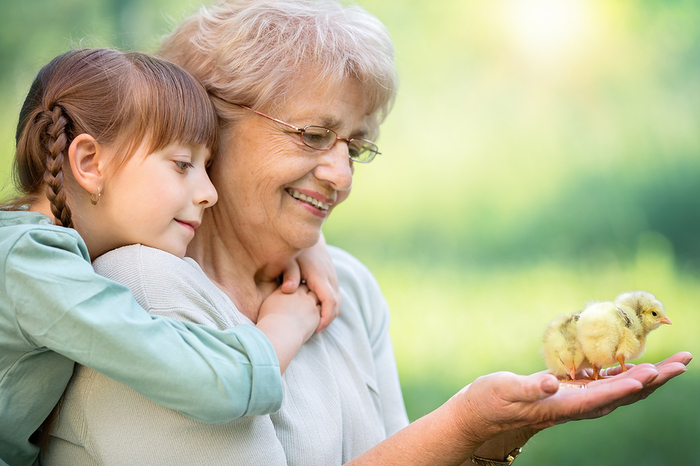 Adds Ellen Levinson, who directs the Massachusetts nursing home, "One of the issues present in people with dementia is short attention span. They can't sit still for even half an hour. But if we had the chickens nearby, I started thinking, our residents would be able to watch them for a short time, move onto something else, then come back and watch them some more. It seemed like a natural fit."
Experts also say that men, in particular, stand to benefit from spending time in the company of chickens. Equal Arts director Douglas Hunter told The Telegraph, "Men tend not to have such broad social networks as women. And they tend to have very different hobbies. Hen keeping appeals to certain groups of men."
Meanwhile, one care home resident who'd initially been skeptical about the program had a turnabout in attitude after participating in it. Said Thomas "Ossie" Cresswell, "My life has been a lot fuller since we've had these hens. I think I'd be lost without them."
And seniors don't even have to interact with chickens to benefit from them. CBS Boston recently reported on a local retirement home where members of the resident knitting club are contributing their talents to making sweaters for chickens suffering through New England's cold, hard winters. Said one resident of knitting for chickens, "There's so much going on these days that's kind of contentious in the world. It was actually very calming to me to work on this." Echoed a second participant, "I think animals need to be warm, too, and I'm so glad we did it."
Breathing pets, meanwhile, offer people with dementia many of the same benefits as chickens as other therapy animals.
The takeaway for caregivers? There are many ways—some expected, some not—seniors can benefit from therapy animals. Concluded Forester-Melville, "We're quite keen not to promote it as 'hen therapy' just because it's so much more than that. It's sort of all-encompassing and encourages older people to support each other and empower other older people to take up a new interest."
mmLearn.org offers a large library of free videos for caregivers of older adults, covering topics pertaining to senior care. Whether you are a healthcare professional or a family caregiver, if you are caring for an older adult we know that you will find mmLearn.org an essential learning and guidance tool for all of your caregiver training needs. For more useful online training for caregivers, access our database of free online caregiver videos today.