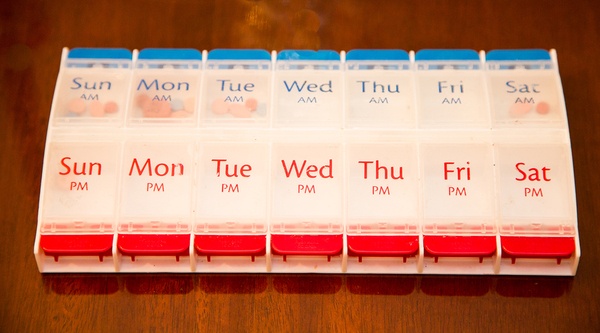 Adults over the age of 65 are predicted to make up 16.6 percent of the United States population by the year 2020, according to an article in the journal, Health Affairs.
With this aging population comes a number of challenges, including everything from a shortage of qualified healthcare providers to the increasing need for senior housing. One vital issue claiming a top spot on the list of concerns facing a senior-centric society is polypharmacy and related complexities involved in the management of multiple medications. In response, a breadth and depth of medication dispenser options have emerged aimed at helping seniors and their caregivers efficiently and effectively overcome this obstacle. Let's take a closer look at the role medication dispensers can play in safeguarding senior health, along with tips for choosing the best one for your unique needs.
The 411 on Polypharmacy
The majority of older adults in the U.S. are living with chronic conditions which require multiple medications and varying dosing schedules. Unfortunately, mistakes and non-adherence can lead to a significant number of detrimental outcomes, including everything from illness to death. In fact, research indicates that more than half of preventable drug-related hospital admissions are caused by errors. Older patients are particularly susceptible, and experience more than twice as many incidences of unnecessary admissions than their younger counterparts.
The majority of older adults struggle with these three common medication management impediments:
taking the right amount of medicine at the right time;
following the advice of doctors regarding medication use; and
adjusting and monitoring medications based on clinical advice.
Even more eye-opening? Research concluding that older adults who reside in senior living communities and lack medication management interventions are 2.94 times more likely to be admitting to nursing homes than those with medication management systems in place. All in all, the cost of non-adherence to medication may be as high as $300 billion!


The Evolution of Medication Management

Caregivers who are responsible for elderly individuals are likely already aware of the extent to which medication management and monitoring is an essential part of ensuring the health and wellness of seniors by preventing interactions and other complications.

But, while implementing a medication regimen may seem straightforward in theory, it can be much harder in practice -- especially when multiple medications are introduced, each with their own schedule. While rigorously tracking all prescription and non-prescription medications on paper is a great starting point, additional medication management systems offer invaluable and potentially life-saving reinforcement.

By now we're all familiar with the conventional pill box used by millions of Americans to quickly and easily organize their medications. These containers have special compartments which allow seniors to store scheduled doses of medication for every weekday and even specific times of day.

Basic pill boxes have benefits, including helping older adults with memory issues remember to take their medication and at the proper doses. They can range from basic to feature-rich models including everything from color-coding to locking mechanisms. Others even incorporate sections for hypodermic syringes and insulin for people with diabetes. Some pharmacists further add to the convenience and peace of mind by preloading pills for patients.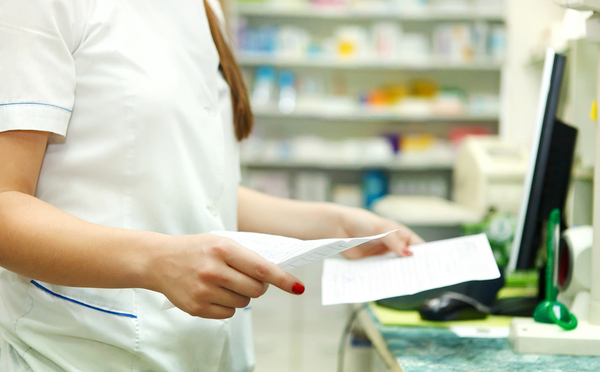 While a pharmacist can offer vital medication management help, the latest pill dispensers offer invaluable assistance...and peace of mind.
However, as technology has evolved, so have the capabilities of pill dispensing systems. Today's automatic pill dispensers represent the next step in medication management solutions, and may include the following features:
Audible alerts ensuring that hearing impaired patients won't miss a dose, along with a variety of other sound settings and tones for different levels of hearing.
Visual alerts, such as flashing lights, which also serve as a useful backup for hearing-impaired users.
Early dose options so patients can take a single dose with them if they'll be away from home at the usual dosing time.
Tamper-proof locks which can be particularly useful for older patients with dementia who may become confused and attempt to take medication at unscheduled intervals.
Multiple templates aimed at encompassing different dosage schedules.
Electronic links to medical facilities for foolproof reminders and medication monitoring.
In addition to medication dispensers, other next-level technologies used to enhance medication adherence include smart phone apps and watch alarms.
But Do They Work?
In short answer, yes! Today's sophisticated medication management systems have been credited with improving adherence by more than 90 percent. Not only have the latest pill dispensers changed the way patients take medicine, they also save lives and trim healthcare costs in the process.
One critical caveat. In order for automatic pill dispensers and other medication management mechanisms to work, however, they must be user-friendly across everything from functionality to cost. Why? Because patients must be able to use them with ease, confidence and control.
The good news? According to an article published in the journal, Informatics for Health and Social Care, 94 percent of survey participants reported that the MD.2 medication dispenser, featuring a medication delivery ramp, LCD message screen, alert light, dispensing button, and automated remote management via phone line was "very easy" to use. Additionally, 95 percent reported it to be "very reliable" while 99 percent responded that the dispenser had helped them better manage their medications without interfering with any of their other daily activities. All in all, 84 percent of survey respondents indicated that they'd like to use the dispenser in the future.
In addition to the MD.2, other top-rated medication management systems include the Med-e-lert, MedReady, MedReady Plus, and Med-Time. These range in cost from $79 to $245 and offer different levels of functionality depending on each patient's individual needs and preferences.
While the survey primarily addressed whether today's pill dispensers meet the needs of patients, it neglected to directly take into account the fact that caregivers are also called upon to use these devices when assisting patients. Finding one with mutually beneficial functionality is integral to protecting seniors from polypharmacy and/or nonadherence while simultaneously lightening the burden on the people who care for them.
If you're looking for a comprehensive resource for family caregivers, check out our
online Family Caregiver Guide
.
mmLearn.org offers a large library of free videos for caregivers of older adults, covering topics pertaining to senior care. Whether you are a healthcare professional or a family caregiver, if you are caring for an older adult we know that you will find mmLearn.org an essential learning and guidance tool for all of your caregiver training needs. For more free caregiver training resources, access our comprehensive database of online caregiver videos today.