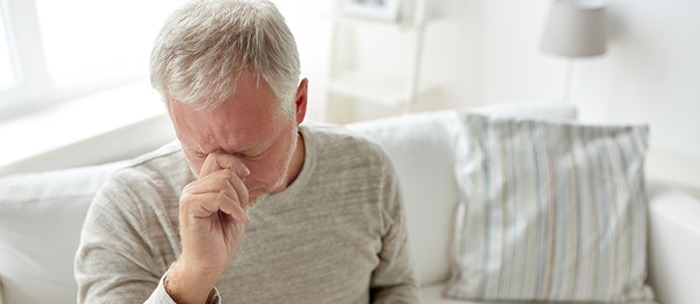 A recent CNN article shares the experiences of 83-year-old John Gutz, who narrowly avoided being bilked out of $10,000 by a ruthless scammer. Thanks to the intervention of his daughter, Gutz walked away from this particular incident unscathed financially. However, he's one of the lucky few. The reality is that seniors are increasingly being targeted by an ever-growing breadth and depth of scams and schemes. Here's what all caregivers should know.
Preying on the Vulnerable
In Gutz's case, a stranger contacted him claiming to have inadvertently transferred $10,000 into Gutz's bank account. Telling Gutz he was in jeopardy of losing his job over the "mistake," he suggested a "simple" solution: Gutz should go to Sam's Club, purchase $10,000 worth of gift cards and hand the numbers over. Truly concerned that the man was in peril, Gutz proceeded as directed, even calling to have his credit limit raised to purchase the cards. But before he could take the last step -- reading the card numbers to the man over the phone -- his daughter called to check in. She immediately identified the scam, stopping her father from losing a significant chunk of his savings in the process.
The worst part? Gutz had been victimized by a prior financial scam, as well. Contacted by scammers who claimed that his computer had a virus which he could pay to fix, Gutz gave them his credit card information and access to his computer by clicking on an email link. His daughter, Julia, told CNN, "They knew Mom died and they really laid into it, telling Dad that he wouldn't want to lose access to emails, photos, and memories or be a burden to his family."
These are just two of many tactics used by scammers to target the elderly. From get-rich-quick schemes and counterfeit prescription drugs to homeowner reverse mortgage scams and "the grandparent scam," financial scammers are clever, aggressive, and determined to succeed. One near-victim of scammers' attempts to make her believe her grandson was in jail and in need of money told WRAL.com of the effort, "They can be very, very convincing. They're the scum of the earth." Another common scam that often targets seniors is the IRS scam. See video below.
The takeaway? Financially scammers will stop at nothing to get what they want.
Beyond the Money
President and CEO of Allianz Life, Walter White, told CNN of the phenomenon, "Elder financial abuse is becoming more commonplace and, unfortunately, it also appears to be greater than we thought in both scope and impact."
According to Allianz Life's 2016 Safeguarding Our Seniors Study, 40 percent of caregivers said their aging loved ones had experienced financial abuse multiple times with an average loss of $36,000 -- a figure they equated to a "major financial loss" or "financial ruin."
But the fallout isn't limited to the financial. It can also have social and emotional repercussions. The Allianz Life survey revealed that . . .
36 percent of elders experienced anger
34 percent experienced depression
28 percent experienced anxiety
25 percent experienced guilt
. . . in the wake of financial abuse.
Then there's the threat to independence. With the majority of today's seniors expressing a preference for "aging in place," falling victim to a scam can bring that dream to a crashing halt.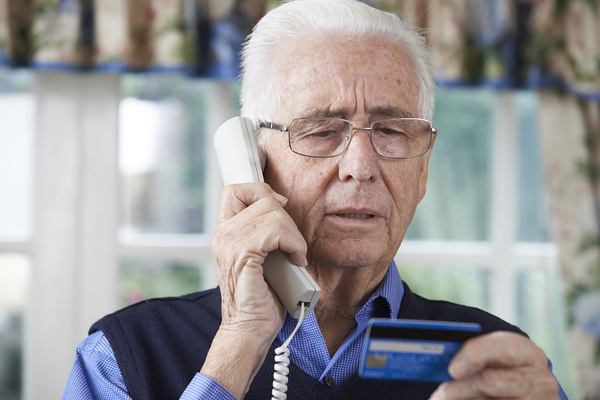 Perhaps most alarming of all is that fact that, according to Allianz, approximately half of all elder scams aren't perpetrated by strangers, but by family and close friends. For this reason, experts recommend that no single person -- even a trusted one -- should assume complete control over a senior's finances.
The good news? Caregivers can play an important role in helping to minimize the chances of their loved ones being victimized. Aside from monitoring the finances of seniors in their care, they can also educate the elderly about things to avoid, such as giving out personal banking information, social security numbers, credit card numbers, and other personal information. Discourage seniors from making immediate decisions about offers and investments by reminding them that legitimate companies don't typically pressure people to respond on the spot.
Your aging loved one's "golden years" can quickly become tarnished by elder fraud. Caregivers who understand the severity of the problem and take proactive, preventative measures can play a major role in ensuring the ongoing financial wellness of seniors.
mmLearn.org offers a large library of free videos for caregivers of older adults, covering topics pertaining to senior care. Whether you are a healthcare professional or a family caregiver, if you are caring for an older adult we know that you will find mmLearn.org an essential learning and guidance tool for all of your caregiver training needs. For more great content for caregivers, access our database of free online caregiver videos today.