Reading is one of life's greatest pleasures, but age-related challenges often prevent older adults from enjoying this hobby. One simple, yet significant, solution for caregivers looking to keep the many benefits of books in the lives of their aging loved ones is Audiobooks. And, as it turns out, the benefits of introducing seniors to this popular technology go far beyond entertainment. Let's take a closer look at how audiobooks can improve the quality of life of older adults, along with some tips for caregivers to help get them started.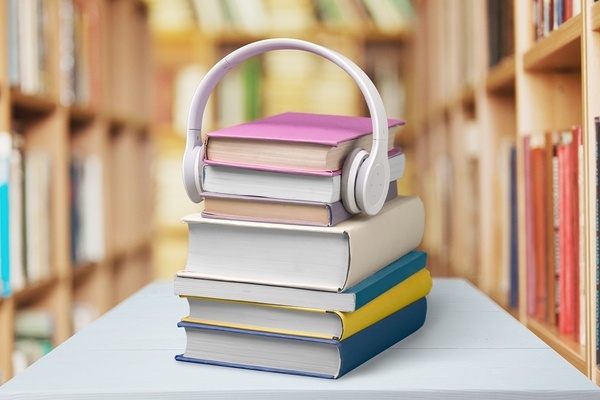 Audiobooks put reading back within your aging loved one's reach.
Why Audiobooks and Older Adults are a Great Match
From visual impairment to arthritis, a number of different health conditions can impede the ease of just "picking up a book" most people take for granted. Unfortunately, this not only interferes with the continuation of a lifelong interest, but occurs at a vulnerable time in life when many seniors could use the "escape."
Audiobooks can be an invaluable resource for older adults looking for comfort or a sense of connection with the world around them. Getting lost in a good book can be a distraction from pain, boredom, loneliness and many of the other issues faced by seniors today. Reading, AKA bibliotherapy, has even been linked with alleviating depression! It can also be a form of cognitive stimulation and a delightful way to "see the world" when other options may mo longer be possible. And the best part? Doing so is as simple as pressing a button.
Getting Started With Audiobooks
Audiobooks can be played on MP3 players or a number of other listening devices, such as a cell phone or tablet. Audible is a popular source comprising more than 180,000 audio titles across a comprehensive range of genres, from classics and comedies to biographies and business. This is a great choice for avid readers willing and able to pay the monthly fee for unlimited access. Other subscription-based audiobook services include Downpour and Scribd.
Seniors on limited budgets can also get in on the audiobook action thanks to sites like OverDrive and Hoopla Digital, which partner with libraries to allow people to remotely check out audiobooks and ebooks. While selection is limited, depending on demand at your local supported library, the cost is free to people with library cards.
If your aging loved one is blind or physically impaired, meanwhile, the National Library Service for the Blind and Physically Handicapped (NLS) offers a free program consisting of braille and audio materials which are circulated to eligible borrowers by postage-free mail through a national network of cooperating libraries. Peruse the NLS database to find a participating library near you, then request an application to sign up for this service.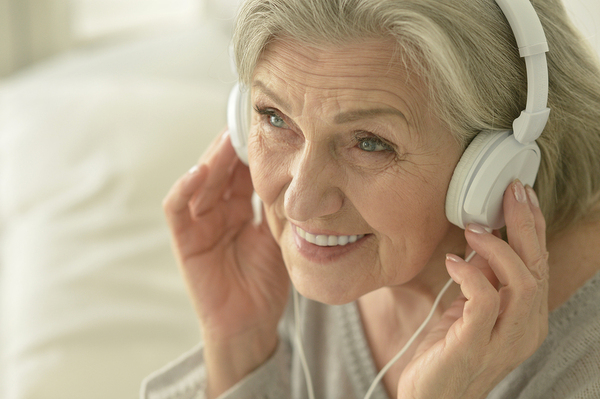 An entertaining escape...and so much more.
One thing to keep in mind: While seniors are indeed capable of adapting to modern technology, they can be easily overwhelmed or intimidated when first introduced. Caregivers who are patient and offer support during this learning phase can vastly facilitate the process.
Caregivers, too, can also benefit from taking a vacation via audiobook. Whether you set aside time every day to relax with a favorite novel or you listen while going about your daily caregiving chores, audiobooks can help lighten the load by helping the hours pass by more quickly.
If you're looking for a comprehensive resource for family caregivers, check out our
online Family Caregiver Guide
.
mmLearn.org offers a large library of free videos for caregivers of older adults, covering topics pertaining to senior care. Whether you are a healthcare professional or a family caregiver, if you are caring for an older adult we know that you will find mmLearn.org an essential learning and guidance tool for all of your caregiver training needs. Access our database of free caregiver training videos today for more useful and relevant content for caregivers.