Elder abuse is a very real problem, and often goes unnoticed and unreported. Unfortunately, it is difficult to determine just how prevalent the problem is because so many seniors are afraid or embarrassed to report it. In fact, one study from the Center of Excellence in Elder Abuse and Neglect indicates that for every single report of abuse, an additional five go unreported.
Here's what we do know: millions of seniors are victimized by elder abuse every year, and many of them are powerless to do anything about it. That's where you come in. Your vigilance offers protection to seniors while helping to put an end to this troubling phenomenon. Let's count down the common types of elder abuse, along with distinct signs for each type.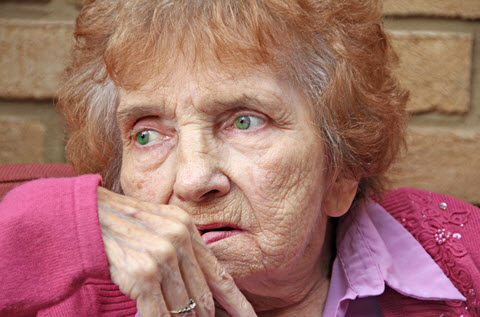 Emotional abuse does not always leave visible evidence.
1. Physical Abuse
Physical abuse may be the easiest type of abuse to spot, and may include unexplainable injuries such as bruises, scars and welts; broken bones, sprains, fractures and dislocations; apparent failure to take medication and/or reports of drug overdose; broken eyeglasses or frames; signs of physical restraint; and refusal by the caregiver to let others spend time alone with the elder.
2. Emotional Abuse
While emotional abuse may leave no visible evidence, it can do just as much damage. If a caregiver exhibits controlling behavior, such as threats and belittling, this may be a sign of elder abuse. Additionally, if a senior who does not suffer from dementia begins exhibiting behaviors which mimic depression -- such as mumbling and rocking -- this may also indicate emotional abuse.
3. Sexual Abuse
Not only are many victims of elder sexual abuse also subject to multiple other forms of abuse, but a link has also been established by the National Institute of Justice (NIJ) between older victims and reduced chances of conviction. This type of abuse can be particularly insidious, and symptoms may include bruising or bleeding around or on the genitals, venereal disease or genital infections, and ripped or blood-stained underwear.
4. Neglect
While children might first come to mind when we hear the word "neglect," seniors are also particularly vulnerable. Signs may include weight loss, malnutrition and dehydration bedsores; being left unbathed; wearing inappropriate clothing for the weather; unsanitary living conditions; and desertion in public places.
5. Financial Abuse
Seniors are also particularly vulnerable to financial exploitation, which may include anything from stolen money to the purchasing of goods and services. Watching over your aging loved ones accounts can help you spot instances when financial exploitation may be underway.
6. Healthcare Abuse
But abuse doesn't just occur at the hands of caregivers. Healthcare fraud is also perpetrated on seniors with symptoms including duplicate billings, over- or -under-medicating; and inadequate care facilities.
What to Do If You Suspect Elder Abuse
Whether you're a health care provider, family member, neighbor or other witness, it's critical to share your feelings if you suspect that abuse is occurring. While these are serious allegations, it's better to be safe than sorry.
The Eldercare Locator can put you in touch with a trained operator to help you find the right local agency for help. Remember, you don't need proof; a trained professional will be brought in to investigate the situation.
One last thing to keep in mind? Any senior can be a victim of elder abuse, just as any person can be a perpetrator. By raising awareness about the subject and taking personal responsibility for safeguarding the health and well-being of the seniors in our lives, we can help stop the cycle.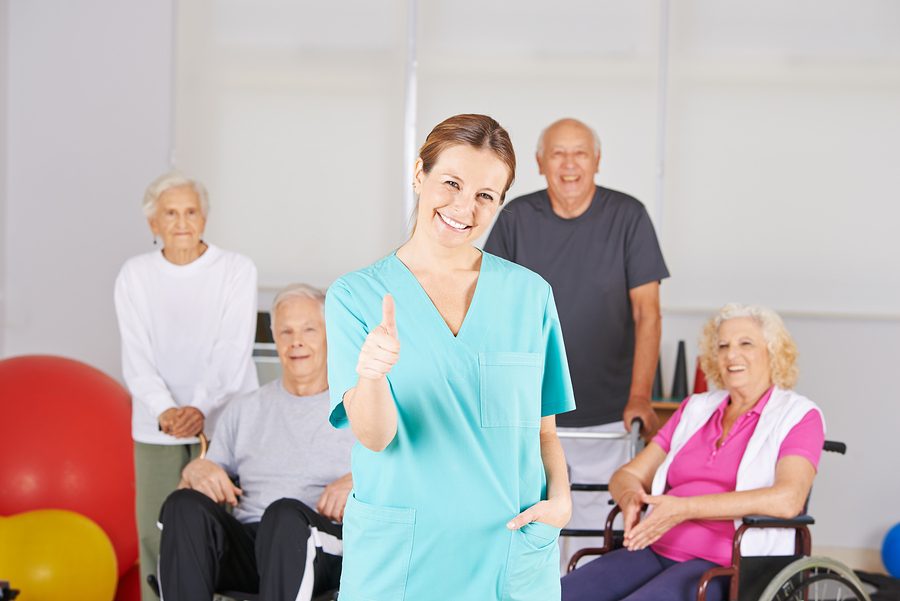 Everyone can do their part to protect seniors from abuse and neglect.
mmLearn.org offers a large library of free videos for caregivers of older adults, covering topics pertaining to senior care. Whether you are a healthcare professional or a family caregiver, if you are caring for an older adult we know that you will find mmLearn.org an essential learning and guidance tool for all of your caregiver training needs. For more useful content, access our free database of online caregiver videos today.