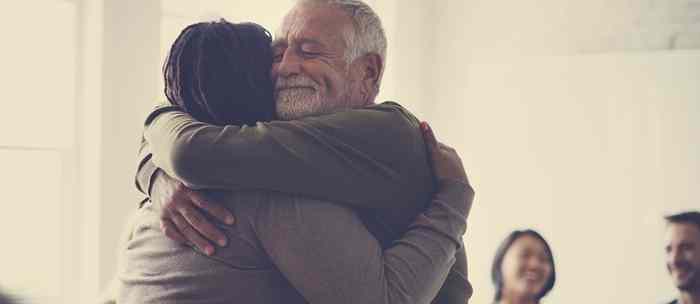 No one said caregiving was easy, but for many caregivers, the burden often verges on the unbearable. The good news? Caregiver support groups offer an invaluable lifeline to caregivers all over the country. Here's a closer look at the role of caregiver support groups, the obstacles often standing in the way of caregivers and support groups, and tips for finding a caregiver support group in your area.
About Caregiver Support Groups
Caregivers often end up disregarding their own health while providing care for others. Not only that, but they may also miss out on their own signs of caregiver stress—signs which can escalate into serious physical and emotional complications. While there are many different ways to manage this stress, many caregivers find that joining a support group offers unique understanding, solace, company and encouragement.
Oftentimes, caregivers end up feeling like no one understands their situation, which can lead to feelings of isolation. Factor in the feelings of guilt that arise if you're caring for someone whose condition or temperament is particularly difficult or demanding, and the life of a family caregiver can be very lonely.
Enter caregiver support groups. Not only do these groups provide a forum for vital discussion and exchange, they also provide validation while underscoring one vital fact above all else: Caregivers are not alone. In fact, as the U.S. population continues to age, more and more people are stepping into these confusing and uncertain roles. Others benefits associated with caregiver support groups include improved coping skills; an enhanced sense of empowerment and control; reduced stress and rates of clinical depression; more realistic expectations; access to practical advice; and facilitating loved ones staying at home longer. Joining a caregiver support group can even help you find your voice and become a better advocate for your loved one.
And then there's the quality of life boost for care recipients and caregivers alike. Says AARP writer Barry J. Jacobs of his experiences observing a caregiver support group for men with wives with dementia, "These caregivers explained to me that this was the one place in the world where they could feel understood and supported when they share their troubles about caring for wives with dementia. At the end of the meeting, they gripped one another's hands tightly, saying 'Have a great month,' and then lingered by the senior center's entry, kidding and laughing some more."
Overcoming the Obstacles
Despite an abundance of research attesting to the many ways in which caregiver support groups make a difference in the lives of caregivers, many remain reluctant to join a group for a variety of reasons, including the following, as identified by the AARP:
Many caregivers worry that they won't be comfortable talking in the group. The good news? There's no mandate to talk. Rather, many participants benefit from hearing the stories, perspectives, and insights of others.
Other caregivers feel like they're doing just fine on their own, and/or don't want to give the impression that they're struggling. Suggests Jacobs, "For these caregivers, it may be more appealing to attend "caregiver education groups," at which an invited speaker presents a topic of interest, such as stress management or dealing with Medicare. In those groups, there are typically discussions among attendees after the presentation, through which caregivers still gain support."
Still others can't find time to attend a support group when they're so busy with their caregiving responsibilities. Some groups address this directly by providing simultaneous activities for care-recipients. For caregivers who can't find a group which offers this service, however, research shows that online caregiver support groups are just as effective at providing emotional support and validation as in-person groups.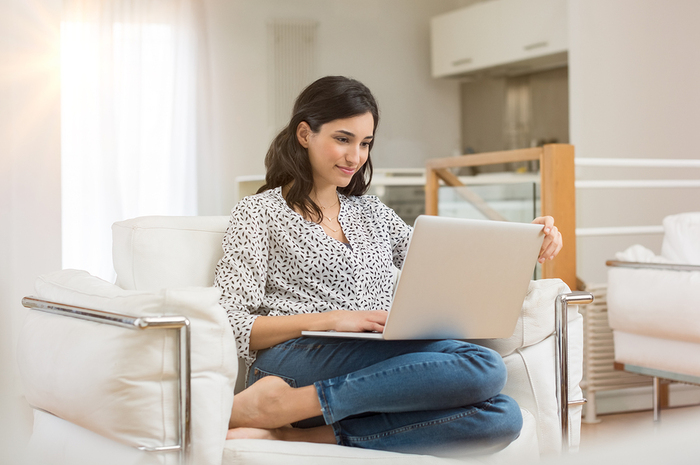 Finding a Caregiver Support Group
Thousands of caregiver support groups exist all over the country organized by hospitals, senior centers, churches, and disease-specific organizations, such as the Alzheimer's Association, the National Stroke Association, the National Parkinson Foundation, and the American Cancer Society.
Your aging loved one's healthcare team may be able to point you in the direction of an appropriate support group.
Additionally, both the AARP Caregiving Support Line (877-333-5885) and your local Area Agency on Agency can help you connect with support resources in your area.
Can't find a group in your area? The AARP's forums offer an online community for sharing and exchange.
Being a caregiver is a challenging and intensely personal journey of faith, hope and love. However, this doesn't mean that common ground with others can't be found. In fact, it is in reaching out and finding this common ground that many people find a shared pathway to a less stressful and more fulfilling life.
mmLearn.org offers a large library of free videos for caregivers of older adults, covering topics pertaining to senior care. Whether you are a healthcare professional or a family caregiver, if you are caring for an older adult we know that you will find mmLearn.org an essential learning and guidance tool for all of your caregiver training needs. For more useful online training for caregivers, access our database of free online caregiver videos today.