Graham Jones is a Visiting Lecturer at the University of Buckingham and an Associate Lecturer at The Open University in the UK. Jones, B.Sc., B.A., Adv.Dip.Ed., MBPsS, M.Ed. M.Sc., is a qualified psychologist, the author of 32 books, and an award-winning writer and speaker, contributing regularly to a wide range of publications and speaking at conferences and events around the world.
Home care for seniors often involves a great deal of hard work for certain family members. Frequently, it is a daughter who has to cope with the most significant burden. Looking after an elderly mother or father can be stressful. Not only is there the additional physical demands that need to be met, but at-home senior care can create a psychological toll on family members. No one likes to see their mother or father become less capable and in need of support. After all, it is parents who care for their children, not the other way around.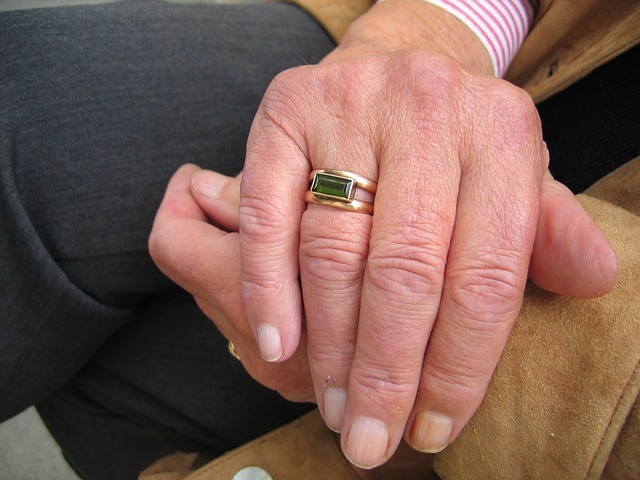 The emotional turmoil of seeing an elder loved one in need of support, combined with often tiring physical demands, puts pressure on family members. However, who cares for them? Who cares for the carers (caregivers)?
It is a question that is often asked. Research conducted at the University of York, England, found that carers do suffer from psychological problems in higher numbers than non-carers. The problems were greatest at the start of caring for a relative, or toward the end. The researchers were able to pinpoint such high levels of distress among carers that they suggested that resources should be targeted at helping them.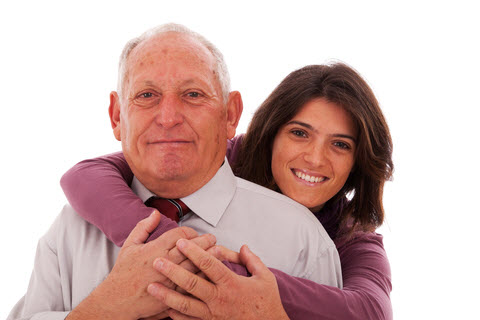 Caring for the elderly at home can be rewarding and stressful.
Talk to People However You Can
One possible resource was tested in a study in Australia that investigated the potential for telephone support groups for using teleconferencing. The researchers found it was beneficial for everyone, especially when people were geographically distant from other carers. The study showed that talking to other carers was incredibly helpful.
Indeed, many carers want this. A study in Sweden found that there was a high desire among carers for the opportunity to talk to other carers. Only another caregiver can really know what a caregiver is going through.
However, just at the time when people appear to need the most support - when they start caring for the elderly at home - they are probably less likely to seek it. No one wants to admit any kind of failure, and having to ask others for help can often be perceived as "giving up" on Mom or Dad. Family members are also trying to avoid talking about the situation through a misplaced fear of embarrassment - shame that their parents are no longer able to cope and need help, often for basic tasks. This embarrassment coupled with a desire not to be seen as unable to cope, makes people avoid seeking help - precisely when they most need it.
Start with Your Family
So if you find making that decision tough too, talk to people who share your concerns. Other members of the family are a good place to start, as well as close friends and neighbors. They may have no idea how you can cope, but they will listen. Being listened to helps our psychological well-being. It helps externalize our thoughts and feelings; then people reflect them back to us in ways that make us think again. Simply talking to someone who listens and gives you encouragement to talk can be enough to improve your ability to cope with the stress and pressures of caring for the elderly at home.
If you can join a support group or take part in teleconferences with others caring for loved ones, so much the better. However, if you cannot do that, talk to someone. Express your fears and worries; just by talking to someone, you'll be amazed at how quickly they dissipate or are put into proper perspective. Moreover, by doing so, you'll feel better about yourself, which can significantly improve one thing - the care you give your loved one.
To find out more about how you can help provide better care for yourself and your family, access our free online caregiver videos.