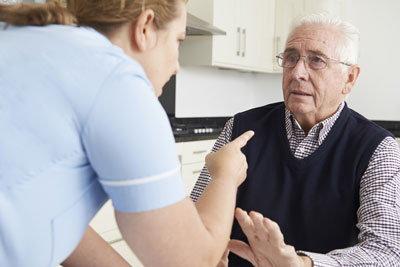 Hundreds of thousands of vulnerable seniors are neglected, abused or exploited every year in this country. Even worse? The majority of cases go unreported. Caregivers who are aware of this troubling phenomenon and familiarize themselves with the warning signs can prevent their aging loved ones from becoming victimized and more fully able to safeguard the seniors in their care.

Elder Abuse Can Be Difficult to Recognize

Elder abuse can be difficult to recognize and prove because victims are often overlooked, ignored, disbelieved, or simply abandoned. With over a decade of experience as an elder abuse prosecutor with the San Diego County District Attorney's office, Paul Greenwood shares ten tips he has learned through experience with hundreds of elder abuse cases that can help prevent abuse. This video helps older adults, caregivers, and professionals working with elders become more aware of the types of crimes that are being done against seniors, and take active, effective steps to protect older people and ensure they do not become victims of elder abuse.

What is Elder Abuse?

The U.S. Department of Health and Human Services' Administration on Age (AoA) defines elder abuse as "any knowing, intentional, or negligent act by a caregiver or any other person that causes harm or a serious risk of harm to a vulnerable adult." All 50 states have elder abuse prevention laws, and while they vary depending on location, each includes provisions for physical abuse, sexual abuse, neglect, exploitation, emotional (or verbal) abuse, abandonment, and self-neglect.

Elder abuse is perpetrated by men and women alike upon men and women alike. In addition to family members, friends and "trusted others" are also responsible for elder abuse. Elder abuse can take place in a senior's own home, in the home of a friend or relative, or in a care facility.

Warning Signs of Elder Abuse

Because elder abuse takes so many forms, it's not always easy to spot signs of abuse. Conversely, the occurrence of one warning sign does not necessarily indicate that abuse is taking place. Things to look for include:

Physical signs of abuse, neglect and mistreatment, such as bruises, broken bones, pressure marks, burns and abrasions
Emotional signs of abuse, including sudden and/or unexplained withdrawal from normal activities and/or changes in alertness.
Sexual abuse, such as bruising around the genitals or breasts
Exploitation, including sudden or unexplained financial activity
Neglect, including anything from bedsores and unusual weight loss to poor hygiene and other unaddressed medical needs
Emotional, including belittling, threatening and other controlling behaviors
Risk factors for elder abuse increase for seniors with severe dementia and/or a history of domestic violence. Social isolation has also been linked with elder abuse.

While signs of strain or tenseness between caregivers and their charges can also indicate that something is amiss, so can silence. The sad truth is that many seniors suffer without saying a word. This video "Silence Isn't Golden" follows real-life sheriffs and lawyers investigating and prosecuting elder abuse, and gives seniors insights on how to speak out and protect themselves because "silence isn't golden.
Caregivers should question any unexplained changes in behavior and personality and report it immediately. The AoA offers a handy set of guidelines for what to do if you suspect abuse, neglect or exploitation. What not to do? Hold your tongue because you're not certain. It's not the job of the caregiver to verify that abuse is taking place, but simply to voice any suspicions which arise.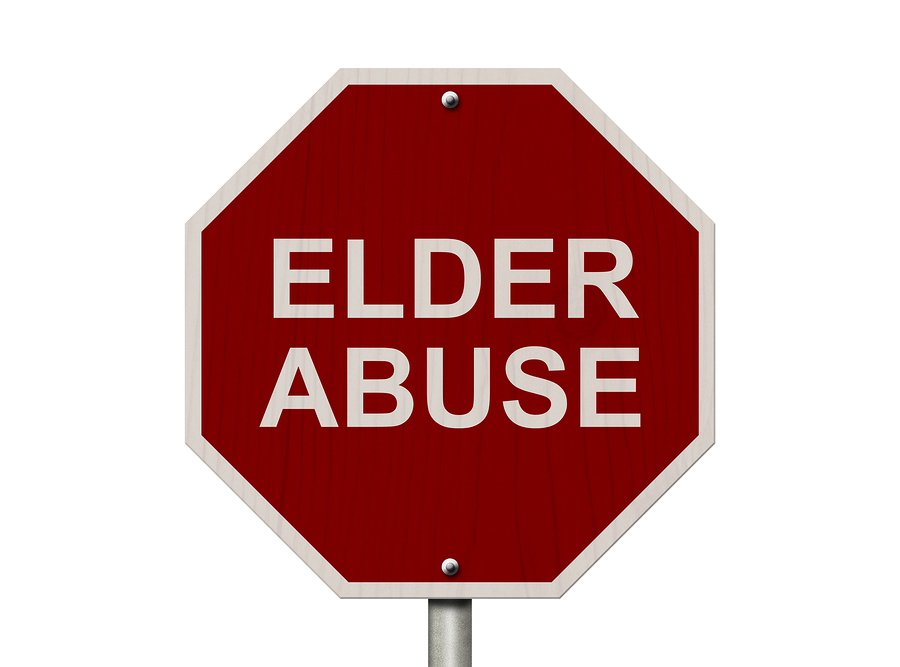 Promoting awareness can help stop elder abuse.


Ultimately, the most effective approach to preventing elder abuse involves three steps: listening to seniors and their caregivers, stepping in if you suspect elder abuse, and raising awareness about this very real problem. Resources for overwhelmed caregivers, including everything from adult day care programs to support groups for caregivers, can also play a valuable role in heading off the problem before it escalates. While many seniors are frail, incapacitated and vulnerable, this doesn't mean they have to be victims. Caregivers can play an invaluable role in safeguarding the health and wellness of their aging loved ones.

mmLearn.org offers a large library of free videos for caregivers of older adults, covering topics pertaining to senior care. Whether you are a healthcare professional or a family caregiver, if you are caring for an older adult we know that you will find mmLearn.org an essential learning and guidance tool for all of your caregiver training needs.