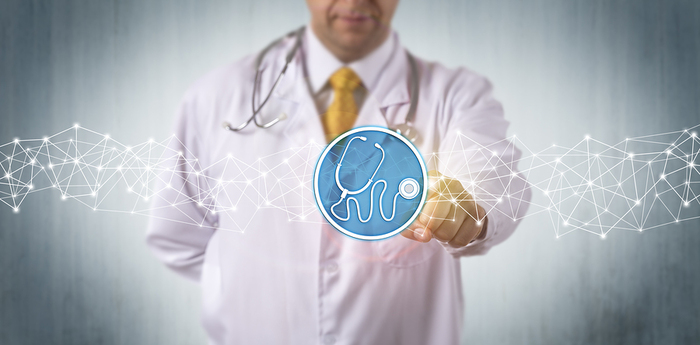 While face-to-face doctor visits aren't quite obsolete yet, virtual care is on the rise and expected to impact one area of care in particular: senior care. Here's a closer look at a why virtual care may be the right for aging loved ones and their caregivers.
A Growing Challenge
The massive baby boomer generation continues to age into their retirement years and the older population expected to outnumber children for the first time in our country's history by the year 2030. Factor in the prevalence of chronic illness—not to mention multiple chronic conditions—among the elderly, and senior care is a critical concern in the healthcare industry.
According to virtual care company Synzi CEO Lee Horner in a recent HIT Consultant blog, "technology is a critical piece of the healthcare puzzle, especially in the senior care industry."
An Emerging Solution
Specifically, Horner is speaking to a movement by hospitals and health systems to invest in telehealth, virtual care platforms, and other digital engagement tools. He goes on to identify how virtual visits benefit seniors and their caregivers—starting with improved access.
"By providing seniors with the freedom and flexibility to participate in virtual visits vs. in-person medical appointments, seniors' level of independence is enhanced as they can spend more time on their preferred activities and less time traveling to and from medical offices and waiting for their follow-up appointments," explains Horner.
This is not only more convenient, but also more cost-effective—both for seniors who reside at home as well as for those living in senior communities.
But virtual doctor visits don't just make appointments easier, they can also make them more effective, such as by increasing the frequency of contacts, allowing healthcare providers to triage more services, and by allowing more time to be spent in appointments as opposed to traveling back and forth to them. An added benefit? Remote caregivers can also be part of virtual visits.
Speaking of making the most of doctor visits, learn more about how to do so here:
According to a survey by the Deloitte Center for Health Solutions completed last summer, baby boomers and seniors are already using virtual care in a variety of ways, including to refill prescriptions, to measure their fitness and health improvement goals, monitor health issues, receive medication alerts and reminders, and measure, record and send data about medication.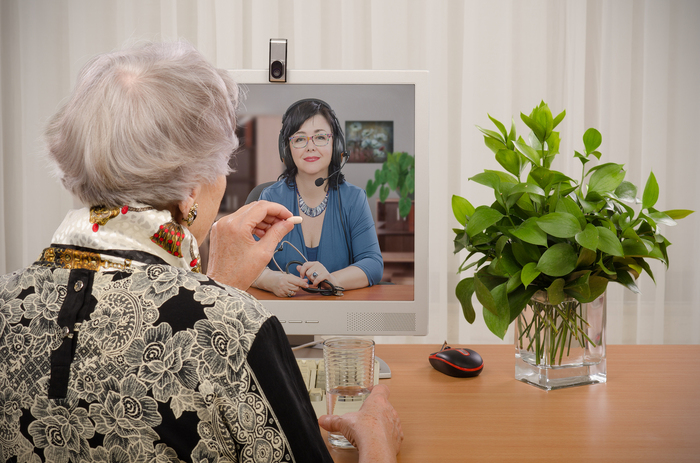 While these generations' adoption rates are lower than their millennial and generation X counterparts, they're trending upward—and with good reason. Concludes Horner, "Senior care and home health settings are increasing their use of virtual care platforms to evolve their delivery of care...Providing timely and thoughtful care can help improve seniors' quality of life, satisfaction and overall outcomes, whether they remain at home or in a care setting."
The Role of Caregivers
One last thing to keep in mind? All of this isn't to say that virtual visits are a replacement for face-to-face appointments. However, research indicates that they can be a useful complementary service—but only with the right support mechanisms in place. According to research published in The Scientific World Journal, "Barriers reported are the elderly's lack of interest in technology use, worries about the cost, and being too infirm to use home telehealth and new technology." Caregivers are uniquely positioned to bridge this gap in order to maximize the full potential of virtual care and best support the health and wellness of aging loved ones.
mmLearn.org offers a large library of free videos for caregivers of older adults, covering topics pertaining to senior care. Whether you are a healthcare professional or a family caregiver, if you are caring for an older adult we know that you will find mmLearn.org an essential learning and guidance tool for all of your caregiver training needs. For more free online training for caregivers, visit our online caregiver video library.

.