For many caregivers the time eventually comes when professional help is needed. Perhaps for just some much needed respite for the primary caregiver or maybe full time professional help is needed daily. Regardless of the circumstances, many people are immobilized by the process. How do you choose? What do I need in a private duty caregiver? There's no one-size-fits-all solution for your individual needs and circumstances; rather, a variety of factors go into identifying a professional caregiver and/or in-home caregiving agency. However, understanding the traits, characteristics and habits of the most successful caregivers can help you find a caregiver sure to make a significant contribution. Let's take a closer look at six beneficial caregiver traits of a good private duty caregiver.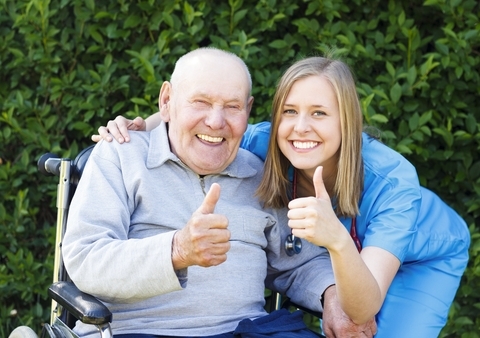 The right connection matters when hiring a private duty caregiver.

1. They are emotionally stable.
Your family is likely in a time of upheaval right now. It is difficult to watch someone you know and love decline and lose the ability to care for themselves in the most basic ways. Both caregivers and the aging loved ones for whom they care are at increased risk of stress, isolation and depression. Hiring a caregiver who is not emotionally stable can only make matters worse. Look for a candidate with a positive attitude and stable countenance in order to minimize external drama and maximize support.

2. They listen.
Many seniors resist professional caregiving help because they fear the corresponding loss of independence. Caregivers with listening skills will more quickly get to know your aging loved one in order to offer the best support -- both physically and emotionally. A caregiver who listens is not only likely to be a better companion, but can help improve your aging loved one's quality of life in the process.

3. They take direction and follow rules.
Caregiving is no small task; in fact, in some cases -- particularly those involving medication management -- it is a life or death responsibility. Caregivers who are able to quickly and easily follow directions can be a valuable asset -- both under everyday circumstances and also in times of emergency.

4. They are kind and helpful.
The best caregivers aren't just about taking home their weekly pay; they genuinely want to help. The best caregivers are willing to jump in and lend a hand when and where it's needed. Not every task will be easy or pleasant. In fact, many aspects of the job will be incredibly challenging. A kind, patient, and helpful personality goes a long way in stressful, awkward or unpleasant situations, and can help your aging loved one feel safe, secure and comfortable while positively impacting your comprehensive family dynamics.

5. They are flexible.
Caregiving can be very routinized: some days will be very much the same as the day before. However, caregiving can also be dynamic. Things can change in an instant, and caregivers who know how to react and go with the flow are invaluable. The ability to think on your feet, remain calm in an emergency, and deal with everyday ups and downs is the gold standard of caregiving.

6. They are accountable.
Ultimately, you are entrusting your caregiver with the life of your aging loved one. Accountability is more than just preferable, it's essential. Reliability is key. If you and your aging loved one can't rely on your caregiver to arrive on time, attend to the given responsibilities, and take that role seriously, the relationship is bound to fail. However, a caregiver who clearly understands the important nature of the job is likely to offer profound assistance.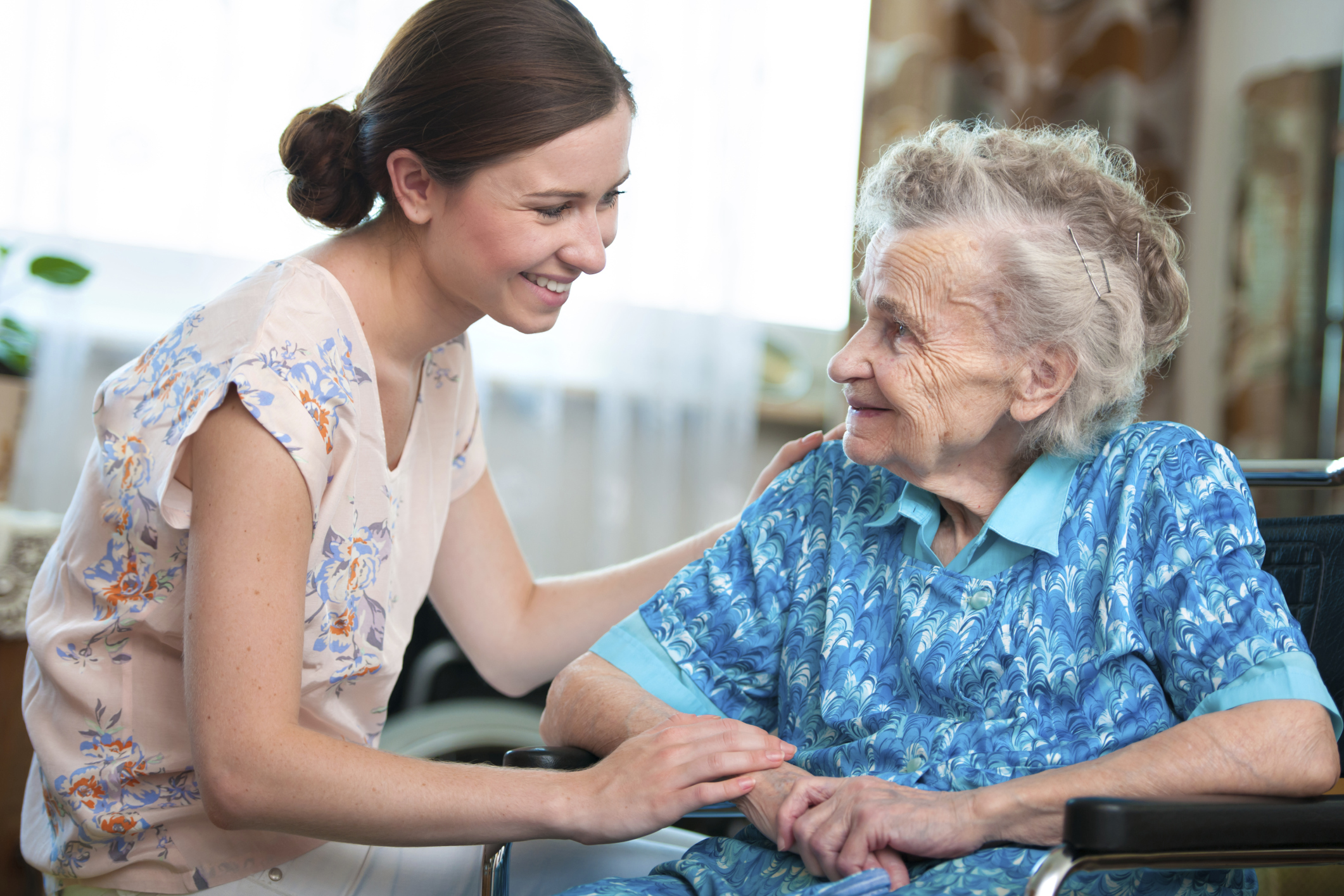 For some people, caregiving is not just a job, it's a calling.
While finding the right professional caregiver can be an overwhelming task, it's an incredibly worthwhile one. Take your time, and make sure that every member of your family agrees upon the choice. A thorough, collaborative approach can help you find a candidate who will not only offer caregiving in the most clinical sense, but can also vastly enhance your aging loved one's physical and emotional wellbeing as well as your family's ability to meet his/her changing needs. If you know someone who needs information on how to hire a private duty caregiver - please share this with them.
If you're looking for a comprehensive resource for family caregivers, check out our
online Family Caregiver Guide
.
mmlearn.org offers a large library of free videos for caregivers of older adults, covering topics pertaining to senior care. Whether you are a healthcare professional or a family caregiver, if you are caring for an older adult we know that you will find mmlearn.org an essential learning and guidance tool for all of your caregiver training needs.
Joanna Hughes writes extensively on subjects pertaining to caregivers and caregiving.