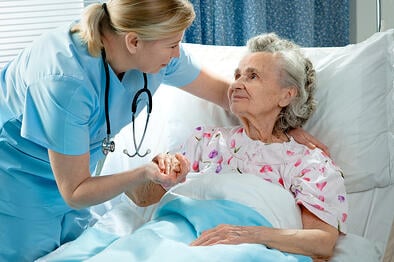 It's difficult to understand a subject when most people don't want to discuss it. Hospice sadly often falls into this category. As the topic is broached, thoughts of death quickly arise and conversations begin trailing off. Yet, the reality is that while hospice does mean taking the focus off of prolonging someone's life, it does not mean giving up on life.
Hospice is about patients and their families coming first; the patient lives out the remaining days of a terminal disease in a manner that they deem important with quality of life the primary focus. A patient is no longer treated as a medical condition, but is treated by a team of caregivers assembled to meet the patients' physical, emotional and spiritual needs. Family members and caregivers are also given the support they need to cope with the life changes they are facing.
So there is a lot to learn when considering hospice care. mmLearn.org's online presentation gives you information about what you can expect from hospice care. Presenters, licensed social worker Lucy Haag and registered nurse Enomie Rosenthal have 25 years of combined service with VITAS (one of the nation's largest hospice providers), and offer caregivers and healthcare professionals a unique perspective into hospice. They will shed light on commonly misunderstood facts, and answer the questions most people have concerning end of life care.