Caring for someone with Alzheimer's disease can feel overwhelming, and early treatment is essential to ensuring access to the very best care. If your aging loved one has recently received an Alzheimer's diagnosis and is in the beginning stages of the illness, here's what you need to know.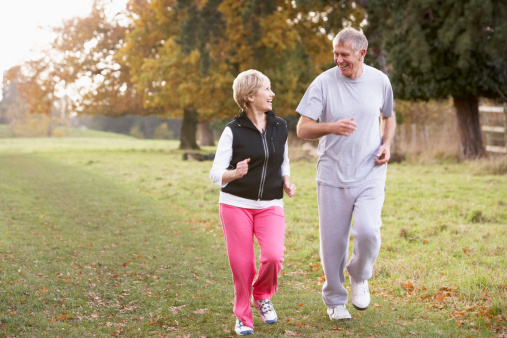 About "Early Stage" Alzheimer's

You may be wondering if your loved one qualifies as being in the "early stage" of Alzheimer's. This stage has nothing to do with age, and instead refers to people who are diagnosed while they are in the beginning stages of the disease.

A seven-stage framework of the progression of Alzheimer's was developed by Dr. Barry Reisberg, who heads up the New York University School of Medicine's Silberstein Aging and Dementia Research Center. These cycles from Stage 1 ("No impairment") all the way through to Stage 7 ("Very severe decline"), although the rate of progression varies from individual to individual.

While people in the early stages of Alzheimer's may demonstrate some very minor cognitive decline, they can still function independently and participate in normal activities. Others -- even medical professionals -- may not even be able to notice changes or perceive that dementia is present.

Typically, family members and friends may begin to notice some Alzheimer's-related symptoms in Stage 3 ("Mild decline"). Stage 3 and Stage 4 ("Moderate decline") are the more common phases during which early-stage Alzheimer's are diagnosed.

So what are some of the symptoms of Alzheimer's disease in its earliest stages? According to the Alzheimer's Association, the 10 early warning signs include memory loss, problem solving challenges, difficulty completing familiar tasks, confusion with time or place, trouble deciphering visual images and spacial relationships, speaking and writing difficulties, misplacing things, judgement decline, withdrawal from friends, family and coworkers, and changes in mood.

While some of these may simply be related to age, it's important to have any symptoms checked out as soon as they arise. The sooner your loved one sees a doctor, the more quickly he/she can begin a treatment plan.

Introducing the "Care Partner"

People in the earliest stages of Alzheimer's may not yet need a caregiver. So how can you help? The Alzheimer's Association suggests that your role at this point may actually be more like a "care partner" than a caregiver. Some common areas of concern include everything from help with words, names, people and places, to managing money, appointments and medications. Because every family's Alzheimer's story is different, the specifics of your role will rely on the condition of your loved one. Bill and Nancy Frost agreed to share their Alzheimer's story with mmLearn.org. This open and honest story chronicles the many stages of living with this disease such as the early signs of memory loss, what it felt like to have the diagnosis confirmed for them and their children, their greatest fears and living with the disease knowing there is no cure.

Emotional support is also critical during this time of great uncertainty. From coming to terms with the diagnosis to telling others about it, your loved one may feel anxious, embarrassed or worried about the social stigma. The more you can help educate others about the disease while supporting the needs of your loved one, the more helpful you can be in easing the transition.


For the time being, your aging loved one may simply need a reassuring hand.

While it may be difficult, this is also an opportunity to start planning for the future. While your loved one's decline may be gradual, determining his/her legal, financial and care plans now can ensure that they're honored in the future.

An Alzheimer's diagnosis can seem overwhelming, a strong support network can not only cushion the emotional blow, but can also help your aging loved one continue to live independently for as long as possible. As many as five million seniors in the U.S. may have Alzheimer's disease. Share this message within your social network to help others going through similar situations. And be sure to check out mmLearn.org to learn more about everything from different types of dementia to additional insights into your loved one's condition.
If you're looking for a comprehensive resource for family caregivers, check out our
online Family Caregiver Guide
.