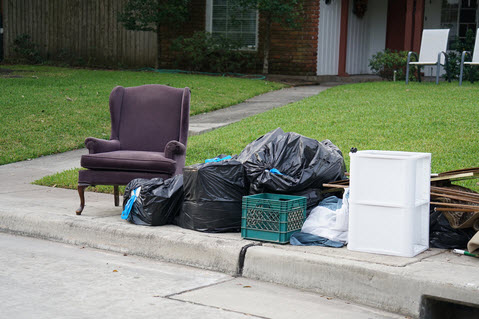 As if the trail of destruction left by Hurricane Harvey wasn't enough, another threat is rising in the wreckage: Disaster-related charity scams. Even worse? Many of these ruthless fraudsters have philanthropic seniors in their sights. Here's a closer look at this elder care issue, along with tips on how caregivers can help seniors avoid falling victim to these opportunistic predators.
Highlighting the Problem
Hurricane Harvey left hundreds of thousands of people suffering in its wake, along with millions of others all over the country wondering how they can help those impacted by the storm. Unfortunately, another group of people is not nearly as well-intentioned. In fact, their sole aim is to profit off of the charitable instincts of others. From telemarketing calls and emails to social media posts to official-looking websites, scammers and fraudsters are both clever and ruthless when it comes to preying on others at their most vulnerable times.
The problem is such a threat, in fact, that the Internal Revenue Services (IRS) issued a warning about the emergence of fake charity scams. It cautions,
"While there has been an enormous wave of support across the country for the victims of Hurricane Harvey, people should be aware of criminals who look to take advantage of this generosity by impersonating charities to get money or private information from well-meaning taxpayers….Criminals often send emails that steer recipients to bogus websites that appear to be affiliated with legitimate charitable causes. These sites frequently mimic the sites of, or use names similar to, legitimate charities, or claim to be affiliated with legitimate charities in order to persuade people to send money or provide personal financial information that can be used to steal identities or financial resources."
Tips for Safe, Smart Senior Giving
The good news? Many organizations exist for the sole purpose of helping people in need. Taking a few extra minutes to identify legitimate charities -- and helping seniors do the same -- can ensure that all donated funds are being used as intended while simultaneously giving donors invaluable peace of mind. Smart giving tips for seniors and their caregivers include:
Donate only to charities you know and trust, including those with proven histories of disaster response.
Avoid charities with no track records along with those which seem directly connected with current events. Resources like the Better Business Bureau's (BBB) Wise Giving Alliance, Charity Navigator, Charity Watch, the National Association of State Charity Officials and GuideStar can help you find reputable charities.
Designate donated funds to "disaster relief" to prevent them from going to operational or general funds.
Don't respond to unsolicited emails and refrain from clicking on all links and attachments unless you know the sender. Avoid giving out money over the phone unless you initiated the call and have verified the charity.
Be wary of social media posts and pages. Go directly to the website of the charity where you intend to donate as opposed to following social media links, keeping in mind that most legitimate charity URLs end in .org not .com.
Be wary of donating to crowdfunding campaigns as many crowdfunding sites lack adequate vetting for people originating the campaigns. In some cases, individuals may post on behalf of organizations with which they have no official connection. Some scammers also use the names and photos of victims without their knowledge or permission.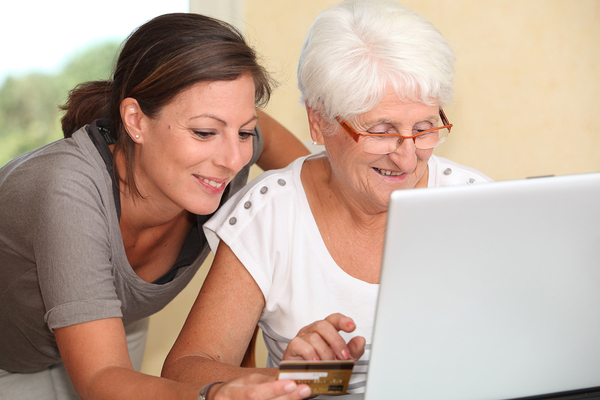 The sad truth is that natural disasters and scammers are part of the world in which we live. And while you may not always be able to defend aging loved ones against the former, caregivers can play a vital role in protecting them from the latter while helping them fulfill their desire to make a positive difference in the lives of others in need. Additionally, understanding similar elder scams -- from IRS imposters to other financial scams -- can you maintain -- and raise -- awareness about the many scams threatening senior care and wellbeing.
mmLearn.org offers a large library of free videos for caregivers of older adults, covering topics pertaining to senior care. Whether you are a healthcare professional or a family caregiver, if you are caring for an older adult we know that you will find mmLearn.org an essential learning and guidance tool for all of your caregiver training needs. For more useful content for caregivers, access our database of free online caregiver videos today.