The grieving process doesn't stop just because the holiday season is upon us. In fact, in some cases this usually joyous time of year triggers increased feelings of sadness and isolation -- particularly for seniors who may be grieving recent losses. Losing a loved one, moving from a cherished home, or just lamenting happier days gone by can make it hard to find holiday joy. Let's take a closer look at some ways elder caregivers can help loved ones cope with grief and loss during the holidays.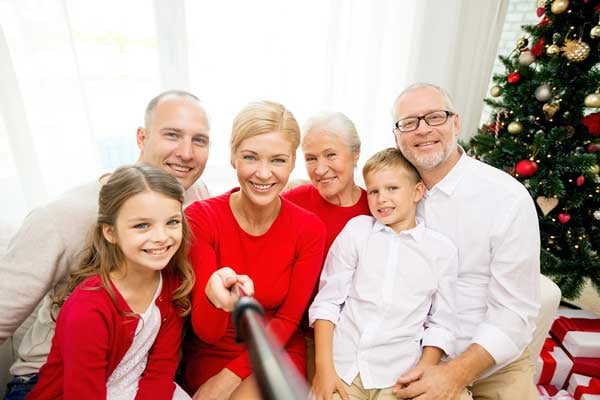 Happiness is possible amidst grief.
1. Follow Their Lead
Not everyone grieves the same way. Some people will want to fill up their days with hustle and bustle as a distraction or in memory of a loved one; others will want to withdraw and avoid gatherings which highlight the loss. There's no right or wrong when it comes to how people grieve. The simplest way caregivers can help is to offer support by checking in, asking about needs, and following his/her wishes.
For example, if the bereaved person wants to look at old photos or recreate a tradition in memory of an aging loved one, doing so can be part of the healing process. In other cases, however, these activities can bring too many emotions to the surface. Again, let your aging loved one take the lead. This often means letting go of expectations: this year's holiday may not be the same as those from the past. Acknowledging and accepting this fact can be a vital part of keeping stress at a minimum.
2. Be There and Listen
Honoring someone's request to be alone doesn't mean disappearing until January 1. More likely than not, your presence is needed now more than ever for one simple necessity: you can listen.
Encourage your aging loved one to express his/her feelings about the grief and loss. Remember: all emotions are valid. Some people may feel angry or resentful, others may feel guilty or even relieved. Your role is not to offer judgement, but just to be present.
Don't ever dismiss a loved one's feelings or tell them it's time to move on or "get over it." There's no timeline on the grieving process. It simply needs to run its course.
3. Be Proactive
Your grieving loved one may have firm ideas about how the holidays will go months in advance, or may not have given a single thought about it until Thanksgiving has come and gone. Caregivers who get a sense of how loved ones are feeling in advance of the holidays can begin taking steps to ensure that things go as smoothly as possible.
For example, if you've always traveled to another state for Christmas but have decided not to make the trip this year, letting the host know as early as possible can spare hurt feelings, misunderstandings and unnecessary stress.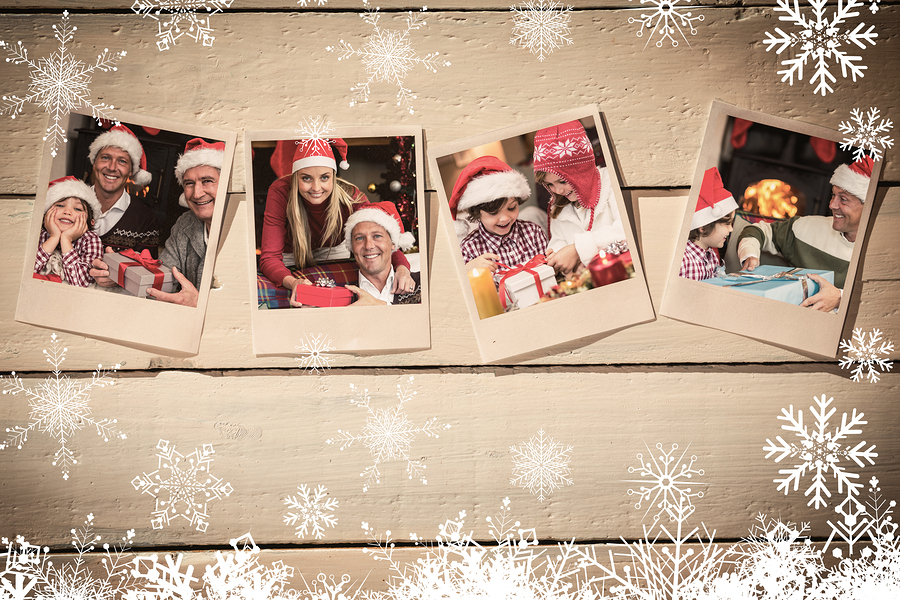 Happier days may feel like they're in the past for grieving seniors.
4. Offer to Help
Your aging loved one may not feel like decorating, sending holiday cards, and baking cookies this year, and that's totally okay. Or, she might simply be overwhelmed by the thought of doing it alone. Offering to help is a simple way to make a difference.
Additionally, if you have projects of your own with which you could use a helping hand, ask if your aging loved one wants to join you. Sometimes, feeling useful is just what an isolated or grieving senior is missing.
5. Express Your Feelings
If you are grieving the same loss, let your aging loved one know how you are feeling. Grieving alongside someone else comes with its own kind of solace. Otherwise, simply let the bereaved person know that she is in your thoughts.
When a loss coincides with a holiday, managing the two can be a challenge -- particularly for caregivers struggling to help aging loved ones cope. And while you can't take away someone's pain or force them to feel festive, you can help them get through a difficult period in the least stressful way possible. Mmlearn.org offers a large library of free videos for caregivers of older adults, covering topics pertaining to senior care. Whether you are a healthcare professional or a family caregiver, if you are caring for an older adult we know that you will find mmlearn.org an essential learning and guidance tool for all of your caregiver training needs. Access our free online caregiver videos today for more valuable content for elder caregivers.