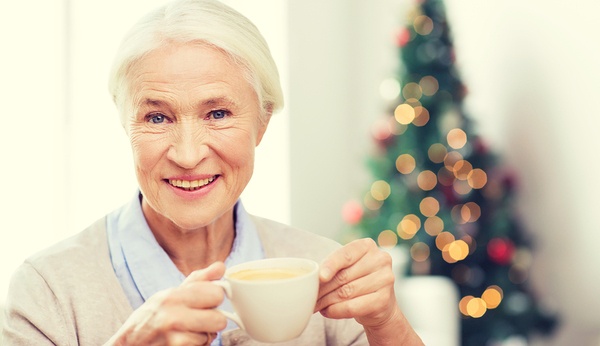 Not everyone will be feeling the love this Christmas. Seniors, in particular, may be susceptible to the seasonal blues. However, caregivers don't have to let less-than-jolly aging loved ones hijack the holidays. Read on for some tips aimed at helping you cope with a grumpy, sad, or angry senior while preserving your own feelings of hope and joy this season.

Engage with Empathy

While it may seem like it, sometimes your aging loved one is not being difficult just for the heck of it, nor is his/her bad attitude directed at you. In the majority of cases, there's a very clear reason for a negative outlook toward the holidays.

Some seniors are missing departed loved ones and traditions of days gone by. Others may be struggling with money or mobility woes. Others may not be feeling well, so the fast pace and hustle and bustle of the holidays can quickly become too much to take.

In some cases, something as simple as a hug or a kind word can be all a senior needs to feel better. However, it may not always be as simple as that, in which case identifying and addressing the underlying cause can be an invaluable way to diffuse the situation and boost sagging senior spirits. When checking in about a senior's feelings, take the time to really listen to the response. The holidays for busy for everyone, and it's easy to gloss over problems because time is tight. In doing so, however, you're helping neither your aging loved one nor yourself.

Let Them Lead

Depending on the individual and the circumstances, different approaches can help redirect bad feelings into good ones. For example, some seniors may find that a walk down memory lane in the form of looking through old pictures or sharing stories from their childhood can help them feel connected. Others, however, may find that these activities add to their feelings of grief and loss. Instead, a festive distraction may be just what they need to rediscover the spirit of the season. How do you know which activities will best suit a senior? Follow their lead.

The same applies to social gatherings. While getting out and about can be a happy experience for some older adults, others may find many or large parties and events to be physically and emotionally overwhelming. Again, the best way to support their feelings is to try to understand them.

Take Time Out

Just because you know why a senior is feeling bad during the holidays doesn't make managing those feelings is easy -- particularly for caregivers juggling other roles and responsibilities which require them to be "on" at this time of year. And while the thought of taking time off may seem like an impossibility, it may actually be a very necessary act of self-preservation for caregivers.

Whether you set time aside to read a book, have a coffee date with a friend, or take a yoga or meditation class, prioritizing "me time" can not only help you feel better about the holidays, but can also help you be a more patient, tolerant and understanding caregiver -- to even the most difficult aging loved ones.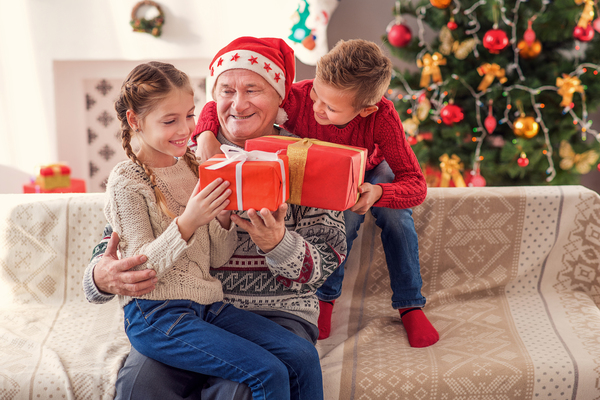 One last thing to keep in mind? There's no such thing as a "perfect" caregiver, and the pressure can be especially high during the "most wonderful time of the year." One of the most important things you can do to survive and thrive during the holidays is to accept your own best efforts and limitations.

Ultimately, while open lines of communication and other strategies can help caregivers cope with cranky seniors, these behaviors do sometimes become abusive. If you're caregiving for someone who has become physically or emotionally abusive, it may become necessary to take a step back by asking another caregiver to take over, enlisting professional caregiving services, or consulting professional help.

mmLearn.org offers a large library of free videos for caregivers of older adults, covering topics pertaining to senior care, including going home for the holidays and navigating the holiday season. Whether you are a healthcare professional or a family caregiver, if you are caring for an older adult we know that you will find mmLearn.org an essential guidance tool for all of your caregiver training needs. Access our database of free caregiver videos to start learning today.