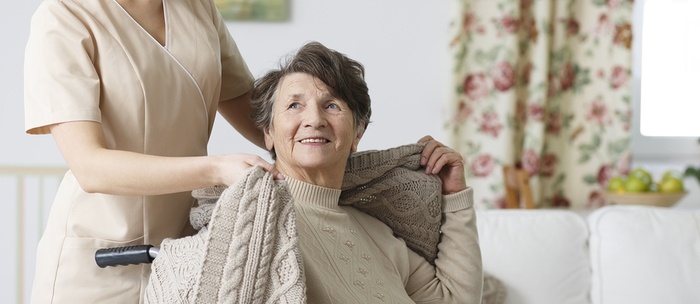 As the season of giving approaches, many adult children of aging parents in elder care are left with a challenging question: What should I get my mom or dad? While choosing meaningful Christmas gifts for the elderly may involve some extra thought, finding the perfect present leads to satisfaction for both the giver and the recipient. Read on for a roundup of six gift ideas for your favorite seniors this season.
1. Blanket and Throws
Many older adults struggle with staying warm when the weather turns cold. A cozy blanket or throw offers a soul-warming solution and can also help warm up a sterile senior living environment. If your mom or dad has a favorite color or pattern, look for an option in a particular shade or fabric. If you're a talented knitter or quilter, meanwhile, there's no better way to show you care than with a homemade gift. Another way to make a blanket or throw as personal as it is practical? Consider a photo throw. Just upload a favorite photo to a photo gift company like Shutterfly, Collage.com, Zazzle, or Walmart, and await the arrival of your one-of-a-kind masterpiece.
2. Photo Gifts
Speaking of photo gifts, there's nothing more precious than a picture for seniors — particularly those who may be far away from the ones they love. Photo albums, mugs, calendars, playing cards, and countless other options personalized with heartwarming pictures are all guaranteed to elicit smiles.
3. Tablets, Computers and Smartphones
From email and social media to brain games and news, technology opens a host of new doors for seniors. In addition to facilitating social engagement, these devices also support senior safety by keeping them connected with the world around them — wherever they may be. Factor in the ease of use of senior-friendly features like touch screens, voice typing, simple menus and large print displays, and it's easier than ever for the elderly to enter the digital era.
4. Wearable Health and Fitness Devices
Seniors need to get their steps, too! But today's wearables do much more than merely track steps, they can also help with everything from managing blood pressure to monitoring sleep. Keep in mind that many older adults may initially be reluctant to embrace the latest gizmos and gadgets. A patient and encouraging approach can help them overcome this obstacle in order to fully reap the benefits of a wearable gift. An added advantage of wearable devices? They can also offer invaluable peace of mind to remote family caregivers. For example, an activity monitor may reveal a fall or other health concern if it fails to show usual activity.
5. Gift Cards
What do you get for the senior who has everything? A gift card, of course! To make the gift of cash or gift cards feel more "special," package it creatively, and include a shopping outing à deux to go spend it.
6. Games and Puzzles
Games and puzzles aren't just for the young; they're also for the young at heart. Playing cards and board games can keep aging brains sharp and happy. Meanwhile, video games have been proven to stimulate both the brain and body. Says Medical Daily of gaming and seniors, "Though video games are often thought to provide only brain-numbing violence and mindless entertainment, there's been growing evidence people can benefit from playing them — especially seniors. Tests have shown certain types of video games can improve older adults' memory, ability to multitask, and reaction time. In fact, some research has even shown video games could improve the cognitive ability of older adults so much that the brain's level of function is on par with that of someone in their 20s."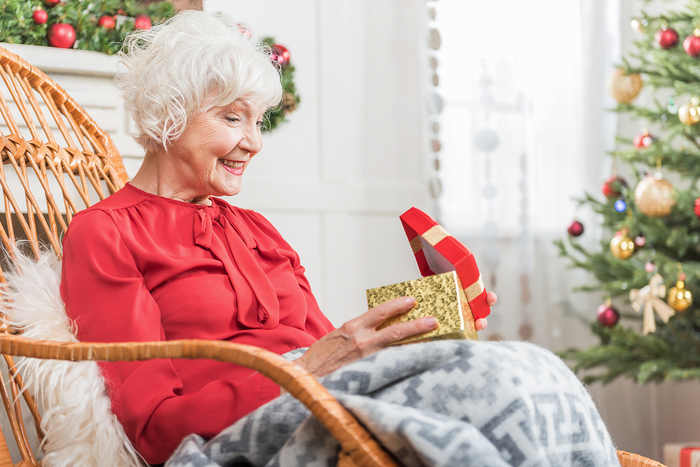 While there are many different options when it comes to choosing gifts for the elderly, keeping one question in mind above all else can help you be a savvy senior shopper: What are the unique wants, needs and preferences of your aging loved one? Let this question be your guide, and you will make sure you find the perfect gift for your loved one this holiday season or any other time of the year.
mmLearn.org offers a large library of free videos for caregivers of older adults, covering topics pertaining to senior care. Whether you are a healthcare professional or a family caregiver, if you are caring for an older adult we know that you will find mmLearn.org an essential learning and guidance tool for all of your caregiver training needs. For more useful content for caregivers, access our database of free online caregiver videos today.