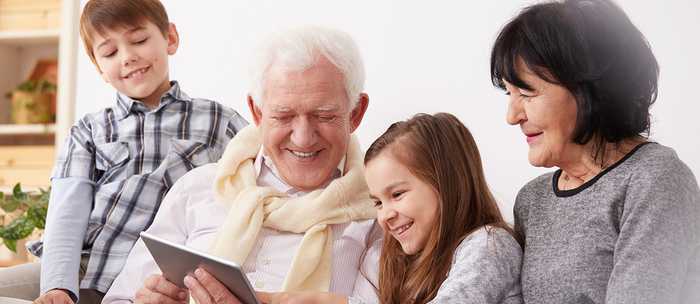 An abundance of seasonal songs may enthuse over all things merry, bright, happy and joyous during the holidays. However, the truth is that feelings of loneliness may be heightened at this time of year—particularly for older adults. Here's a closer look at the phenomenon, along with caregiver tips aimed at helping seniors cope with holiday loneliness.
The 411 on Holiday Loneliness
For young children and full households, Christmas is filled with happy (if somewhat harried) hustle and bustle. For the elderly, empty nesters, and grieving people, the holidays can evoke very different feelings. As psychotherapist Joyce Marter, LCPC, told PsychCentral, "Many people feel tremendous pressure to be happy and socially connected" at Christmas. But when the reality falls short, feelings of loneliness and isolation can transpire.
And while the tendency may be to write off loneliness as a passing phase, it can have serious consequences. Says Psychology Today, "Loneliness is not only painful emotionally but it can have a devastating impact on one's long-term psychological and physical health. Loneliness predisposes us to depression and increases our risk of Alzheimer's disease, it suppresses our immune system functioning, it stresses our cardiovascular systems, and when chronic, it affects our very longevity."
Four Tips for Managing Elder Loneliness
1. Schedule regular activities.
As Ross Rosenberg, M.Ed., LCPC, CADC, a national seminar trainer and psychotherapist who specializes in relationships, told PsychCentral, "Loneliness feeds on itself." A change of scenery can work wonders for a solitary soul. Whether you arrange a shopping excursion, cook or prepare holiday cards together, or schedule a lunch date, you can help the elderly seniors feel engaged and positive.
While you're at it, encourage other relatives to reach out, as well. Even something as simple as sending a card can make a huge difference in the life of a lonely senior.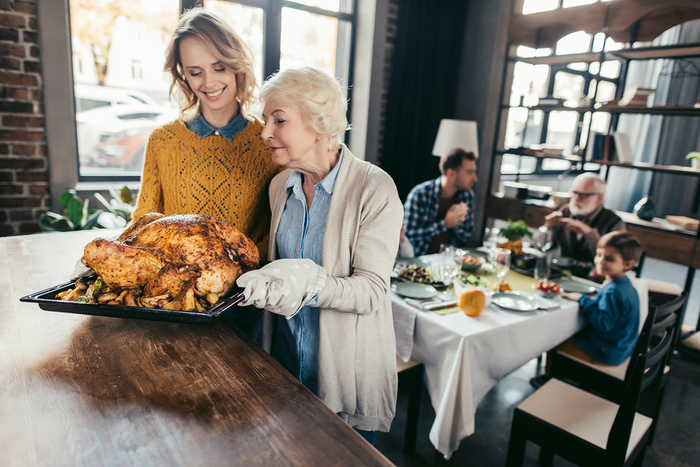 That being said, an excess of commitments can be overwhelming for older adults. Sticking to a routine and building in plenty of time for rest is also important. Not to mention that there is a difference between loneliness and alone time. Clarifies the Association of Psychological Science (APS), "Loneliness is not the same as solitude. Some people are just fine with being alone, and some even see solitude as an important path to spiritual growth."
2. Honor their feelings.
Feelings of loneliness and isolation or normal at the holidays. Rather than writing off an aging loved one's feelings as irrational or "wrong," be supportive and empathetic. In fact, taking time to listen may be the best gift you can give this holiday season to help the elderly.
Additionally, some seniors may find solace in talking about memories from the past, while others may find that this process enhances feelings of grief. Follow your aging loved one's lead in order to offer the best support.
3. Cultivate cross-generational connections.
"In those at either end of the life course—the young and the old—you find striking similarities. We live in a society that values adulthood, and in turn doing—productivity and ongoing activity. The young and the old share a different rhythm. It's one that focuses not only on doing, but on the power of being," says research, learning and social innovation group The Legacy Project.
In other words, seniors and children are a perfect fit. However, their interactions are often limited. The best part? Seniors don't just benefit; they also contribute. If given the chance, older adults have plenty to teach to the next generation.
4. Look for danger signs.
According to research published in the academic journal, Psychology and Aging, loneliness is a specific risk factor for depression, which is not a normal part of the aging process. If a senior in your care is having persistent feelings of helplessness or hopelessness; has lost interest in usual activities and hobbies; and is struggling with eating, sleeping and functioning, he/she may have depression, a medical condition which can lead to suicide. Talk to his/her healthcare provider, who may refer you to a mental health professional.
One last thing to keep in mind? Loneliness at this time of year isn't limited to care recipients. Caregivers are also vulnerable to isolation during the holidays. Applying these own strategies to your own life—while also building in time for critical self-care—can help you safeguard your own health and happiness this season.
mmLearn.org offers a large library of free videos for caregivers of older adults, covering topics pertaining to senior care. Whether you are a healthcare professional or a family caregiver, if you are caring for an older adult we know that you will find mmLearn.org an essential learning and guidance tool for all of your caregiver training needs. Access our free database of online videos for more caregiver content today.