People with Alzheimer's disease and other forms of dementia have different care requirements than those in conventional assisted living settings. Are you wondering whether memory care is the best option for your aging loved one? Read on to learn more about memory care, along with what family members can expect from this type of care facility.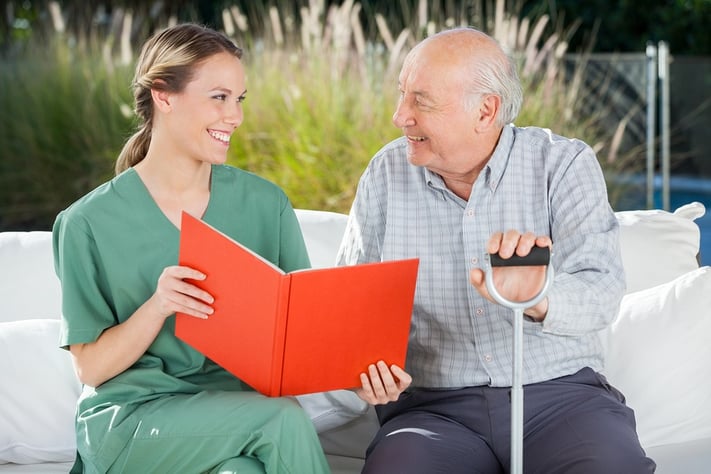 Memory care therapy can relieve stress and stimulate memories.
Defining Memory Care
Memory care is a subset of long-term care designed to meet the unique needs of patients with memory problems. Often called special care units (SCUs), these facilities are typically housed within a separate wing of a residential facility and offer around-the-clock supervised care.
Memory care overlaps with assisted living in many ways. Like assisted living, it offers help for those who are no longer able to care for themselves. However, memory care staff are specially trained to work with people suffering from progressive cognitive impairment. Additionally, most memory care wards offer enhanced security to minimize wandering behavior.
In addition to basic assisted living services related to daily living, including dressing, hygiene, and mobility, memory care typically includes programs and activities focused on nurturing the needs of residents with cognitive impairment.
Understanding the Cost of Memory Care
As with assisted living, the cost of memory care relies on a number of factors, including location, size of living quarters, whether a space or services are shared, and what services are required. However, because memory care is not only more intensive but also requires a higher staff-to-resident ratio, advanced training, and specialized services, its base cost is typically much higher. Options like Medicare and Medicaid can help defray the cost.
Choosing a Memory Care Facility
In 23 states, memory care is regulated by special care unit disclosure laws, in addition to the general state-level licensing of care facilities. This can be useful in finding a residential facility that best meets your needs. However, because more than half of states are not held to these laws, it is essential for caregivers to thoroughly research facilities before making a final decision.
Not all memory care facilities are created equal. Be sure to ask questions when visiting each community. These can be safety and staffing related (How are the staff trained? What are the day and night staffing to residents ratios? Are medical services available?); policy-related (Are residents assessed before move-in? How does the facility communicate with families? What is the fee structure?); or treatment-related (Is there a special memory care dining program? Are any memory care therapies -- such as music therapy, pet therapy, or reminiscence therapy -- available? Is there a "bridge program" from assisted care to memory care for early-stage patients?)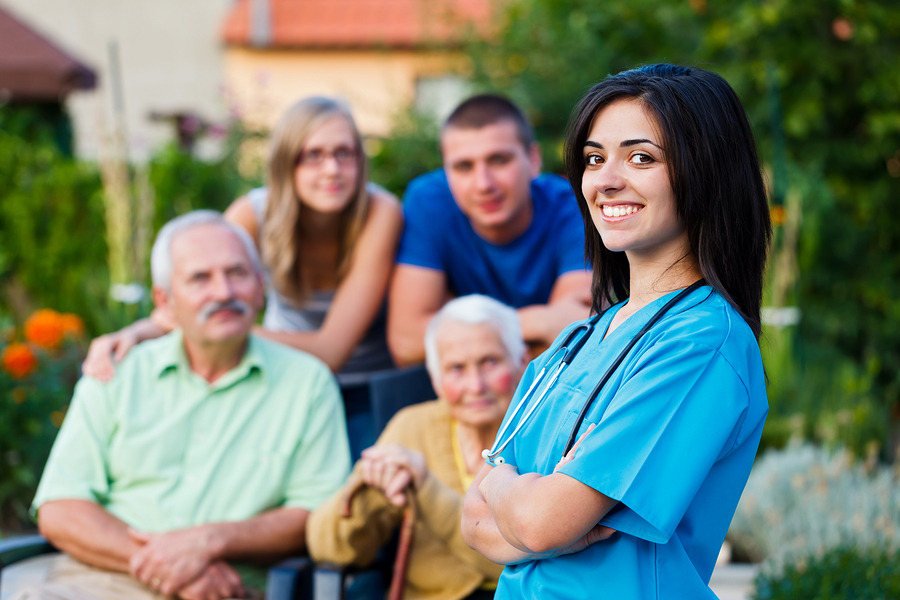 Families should follow their heads and their hearts when choosing a memory care facility.
It's also important to trust your "gut" when evaluating potential facilities. Does the setting feel comfortable? Are staff members kind and knowledgeable? Is its philosophy of care in line with your own?
Is Memory Care Right For Your Aging Loved One?
If your loved one does not have dementia and can still thrive in a more independent setting, then assisted living may be the appropriate choice. However, in cases of memory impairment, memory care offers more complex and specialized care. Finding the right facility not only ensures that your aging loved one's needs will be met, but also offers invaluable peace of mind for caregivers. Mmlearn.org offers a large library of free videos for caregivers of older adults, covering topics pertaining to senior care.
Whether you are a healthcare professional or a family caregiver, if you are caring for an older adult we know that you will find mmlearn.org an essential learning and guidance tool for all of your caregiver training needs. For more useful information for elder caregivers on dementia and more, be sure to access our database of free online caregiver videos.
If you're looking for a comprehensive resource for family caregivers, check out our
online Family Caregiver Guide
.